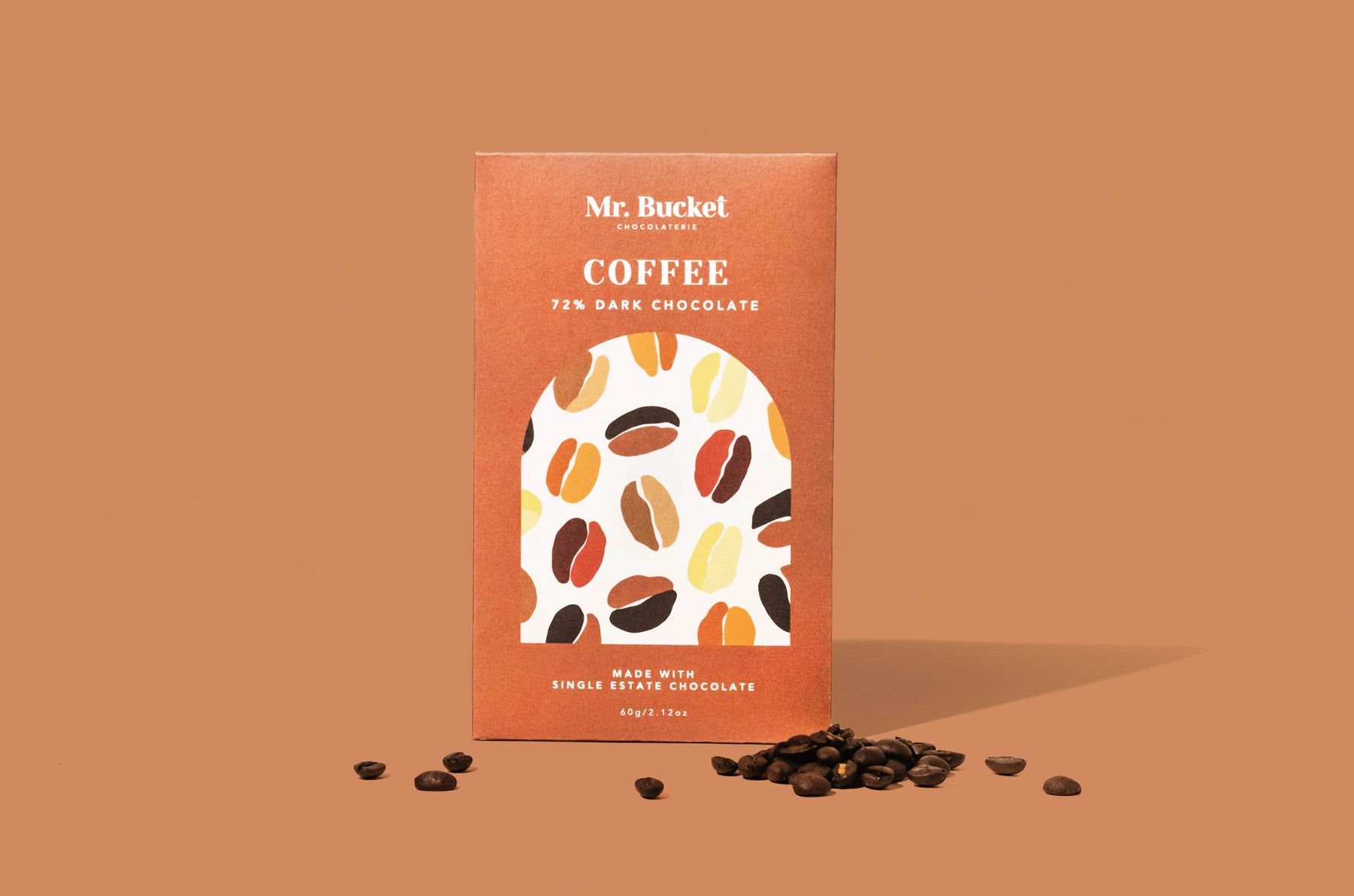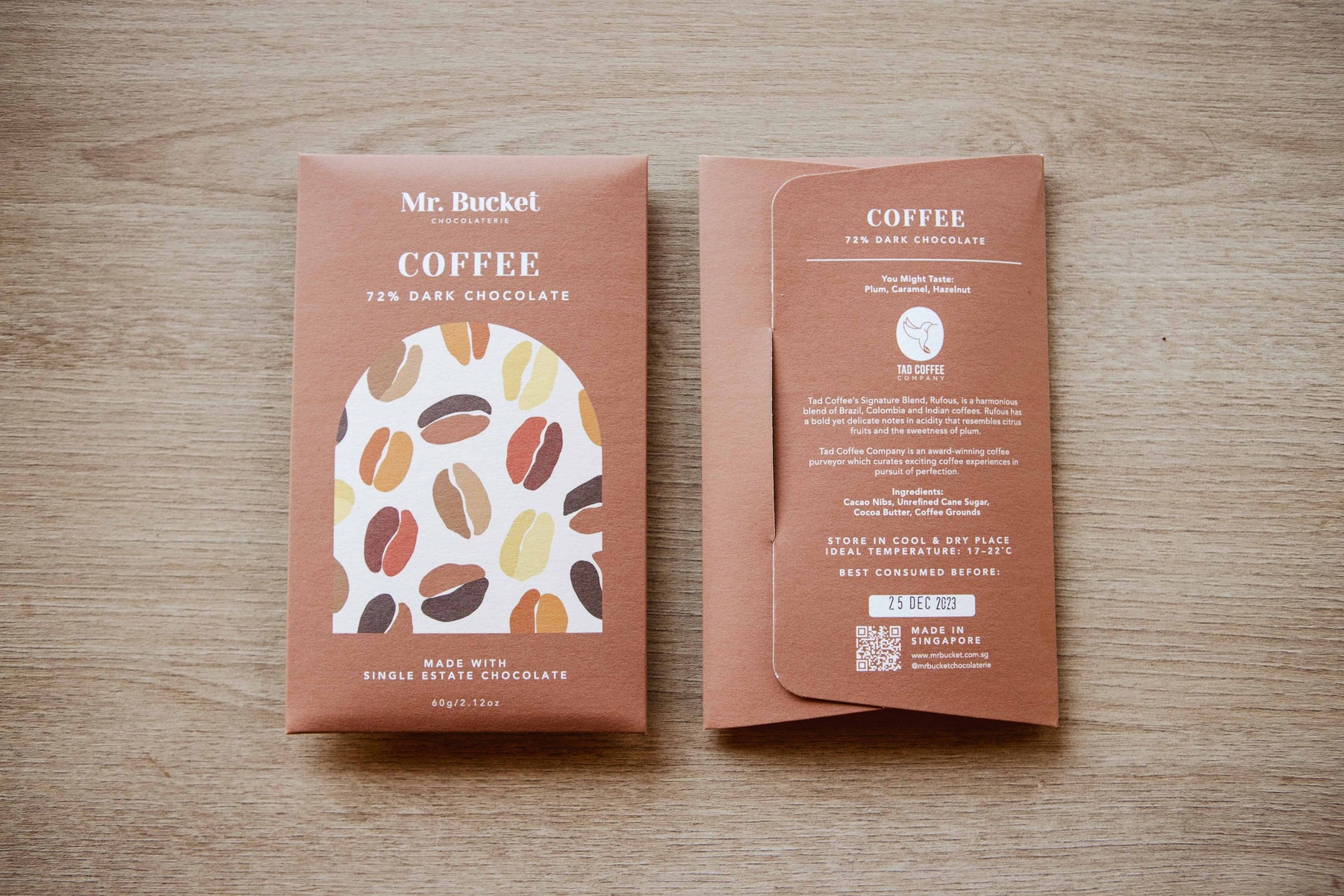 Coffee
Made using 72% Dark Chocolate from Calinan, Philippines
Our Coffee Bar is made with coffee beans from Tad Coffee & cacao beans from Calinan, Philippines. 
Tad Coffee's Signaure Blend, Rufous, is a harmonious blend of Brazil, Colombia and Indian coffees. Rufous has a bold yet delicate notes of acidity that resembles citrus fruits and the sweetness of plum.


Tad Coffee Company is an award-winning coffee purveyor which curates exciting coffee experiences in pursuit of perfection.
You might taste: Plum, Caramel, Hazelnut
Cacao Nibs, Unrefined Cane Sugar, Cocoa Butter, Coffee Grounds
Store in cool and dry place. Ideal temperature: 17-22ºC
My favourite
Love this so much .. keep ordering it
Good gift
I only tried one little piece, loved it so much that I bought this for my colleagues and my children's teachers as a Teachers' Day gift to spread the enjoyment!
Delicious, but the chocolate filling a little sweet
Sweet surprise day
My friend really like it!