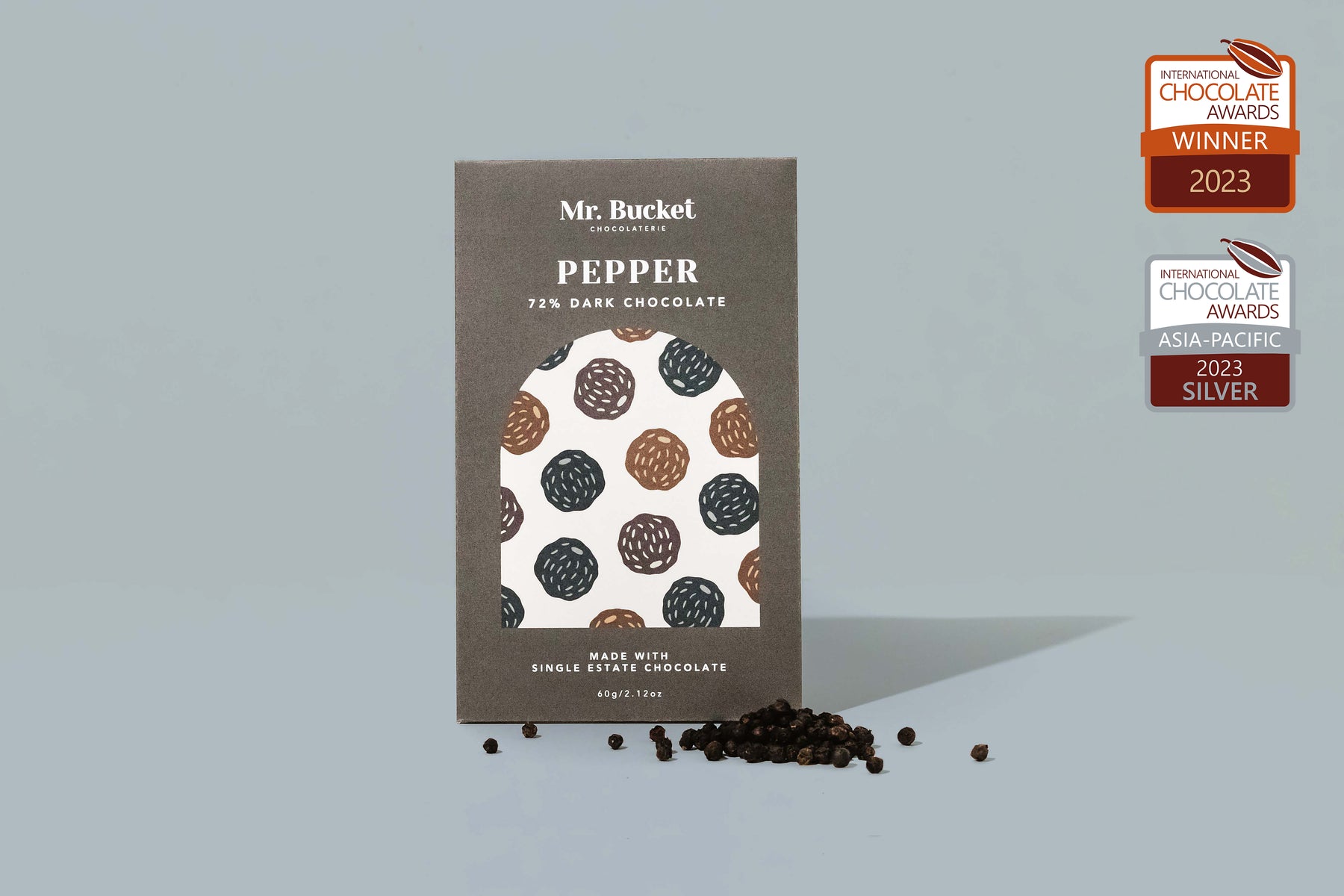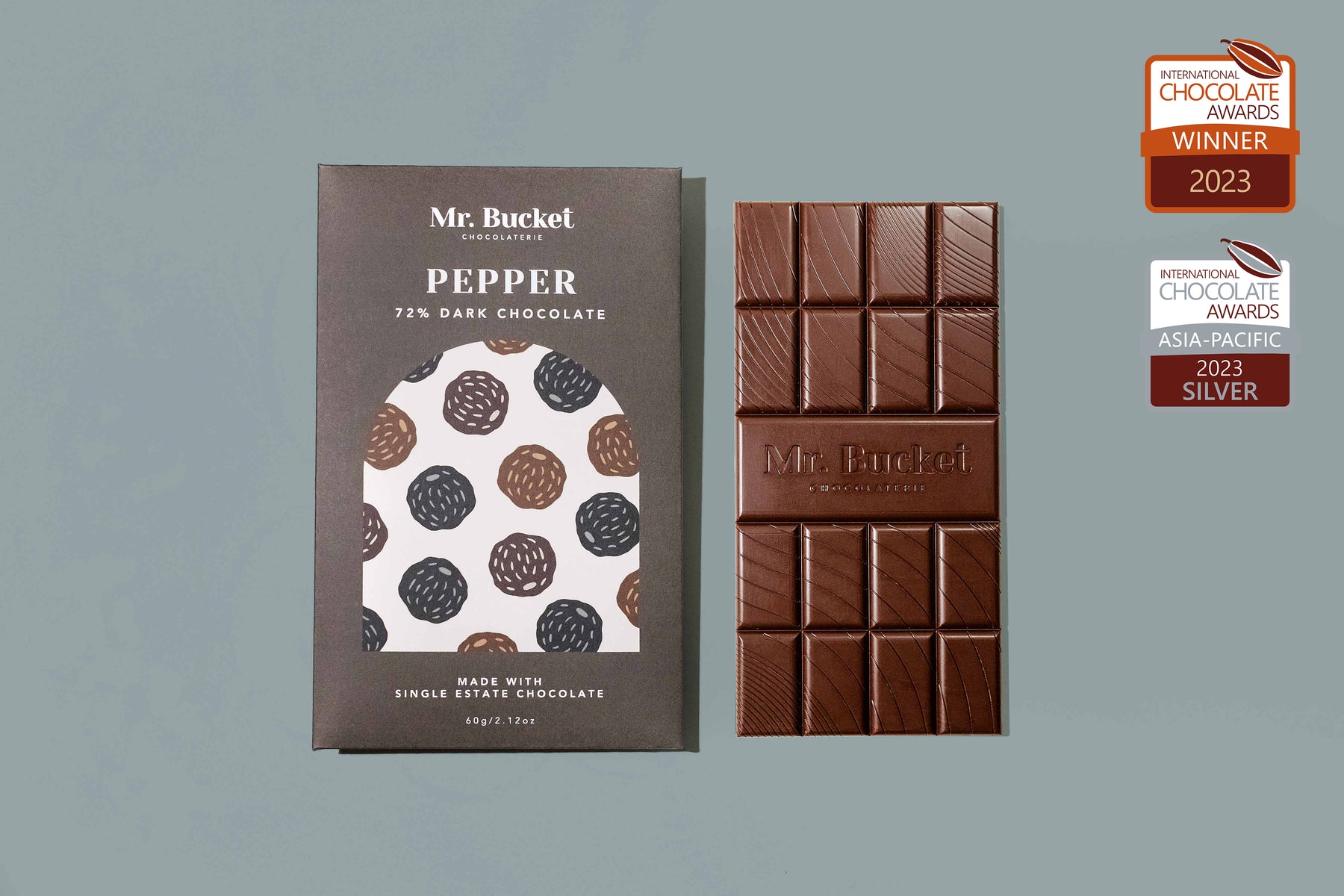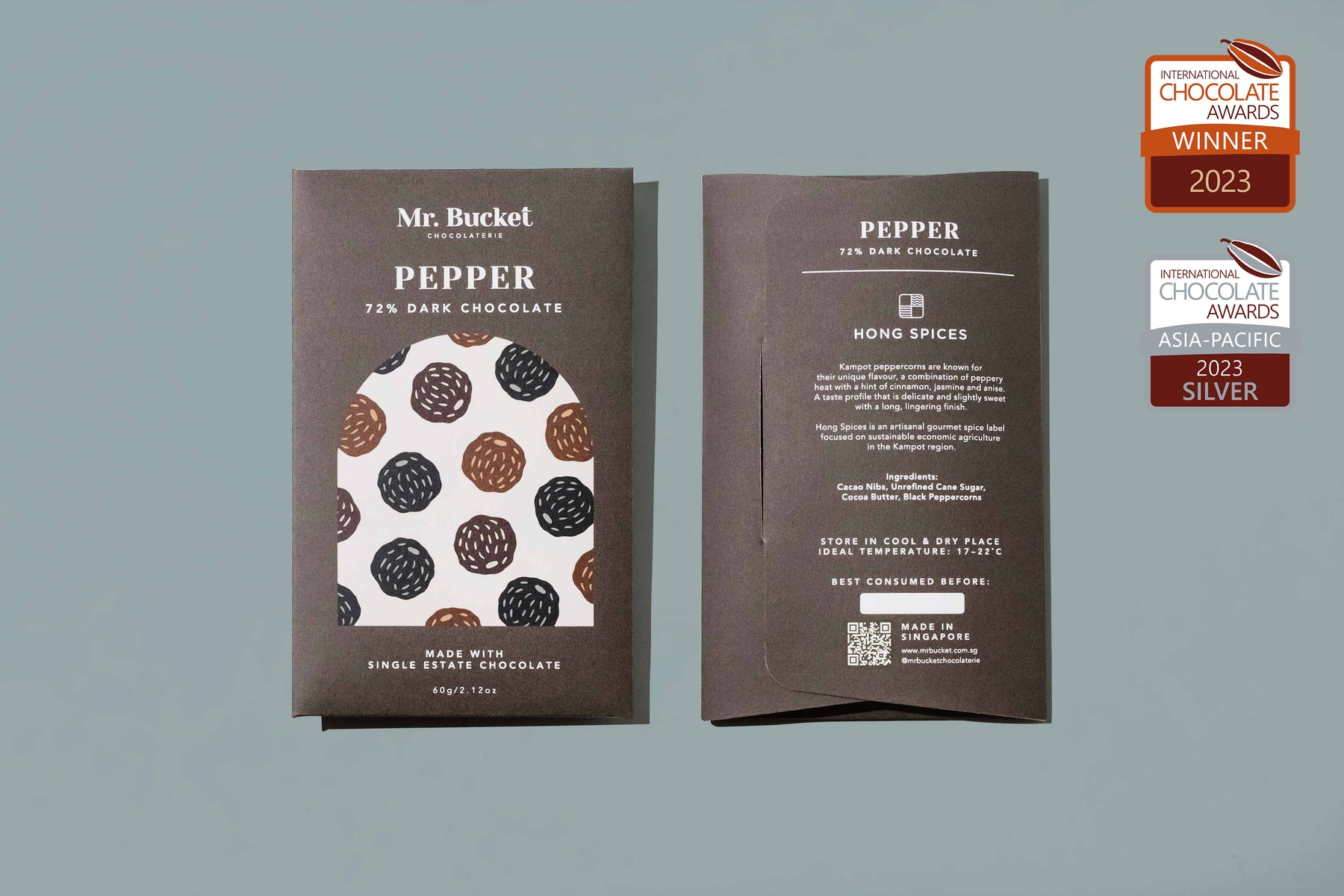 Pepper
Made using 72% Dark Chocolate from Calinan, Philippines
A flavour that has a subtle kick to it, our Pepper Bar is made with black peppercorns from Hong Spices & cacao beans from Calinan, Philippines.
Kampot peppercorns are known for their unique flavour, a combination of peppery heat with a hint of cinnamon, jasmine and anise. A taste profile that is delicate and slightly sweet with a long, lingering finish. A flavour that favours the bold!

Hong Spices is an artisanal gourmet spice label focused on sustainable economic agriculture in the Kampot region. Expect some texture of pepper grounds in the mouthfeel.
You might taste: Peppercorn, Cinnamon, Jasmine
Cacao Nibs, Unrefined Cane Sugar, Cocoa Butter, Black Peppercorns
Store in cool and dry place.Ideal temperature: 17-22ºC
My favourite
Love this so much .. keep ordering it
Good gift
I only tried one little piece, loved it so much that I bought this for my colleagues and my children's teachers as a Teachers' Day gift to spread the enjoyment!
Delicious, but the chocolate filling a little sweet
Sweet surprise day
My friend really like it!