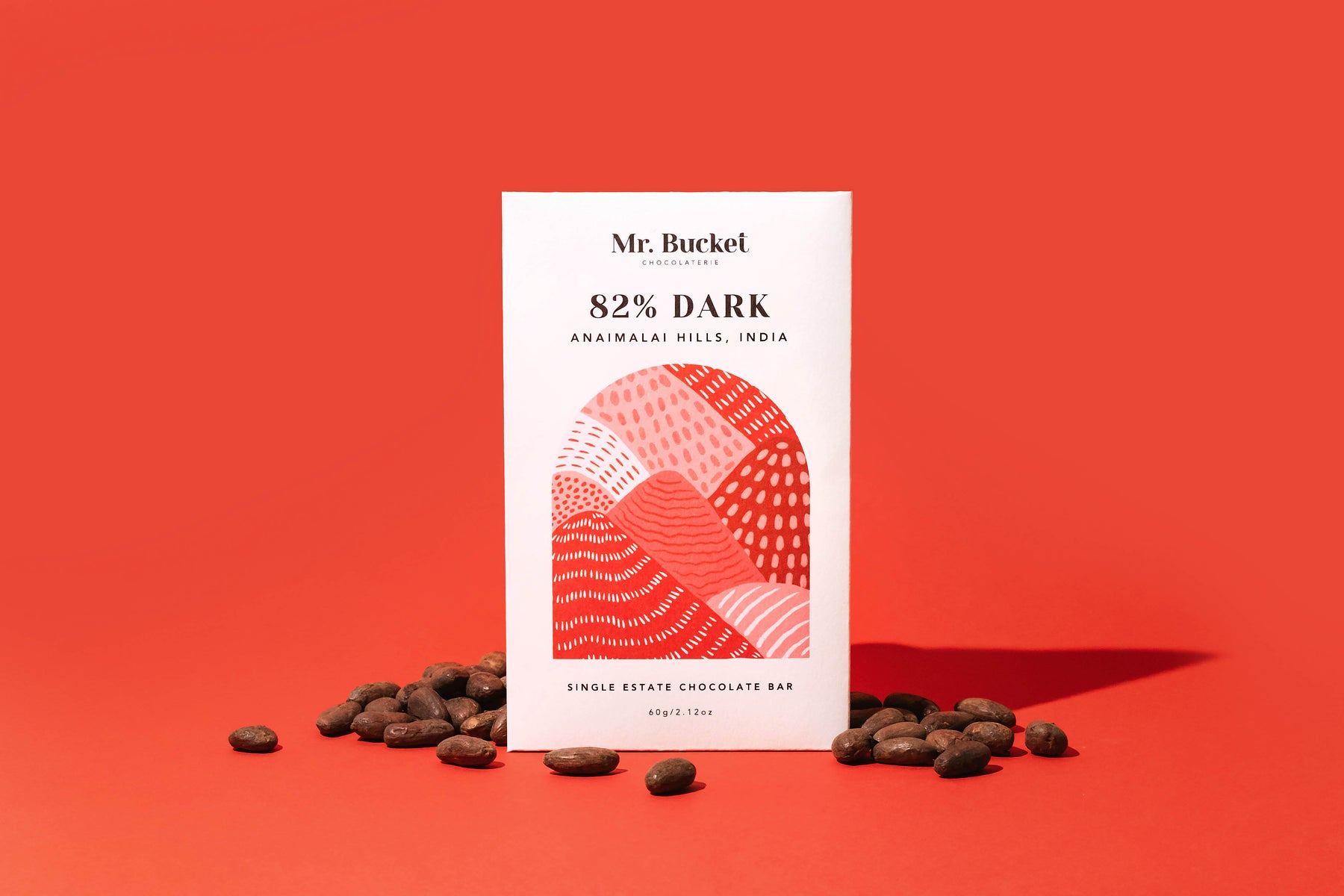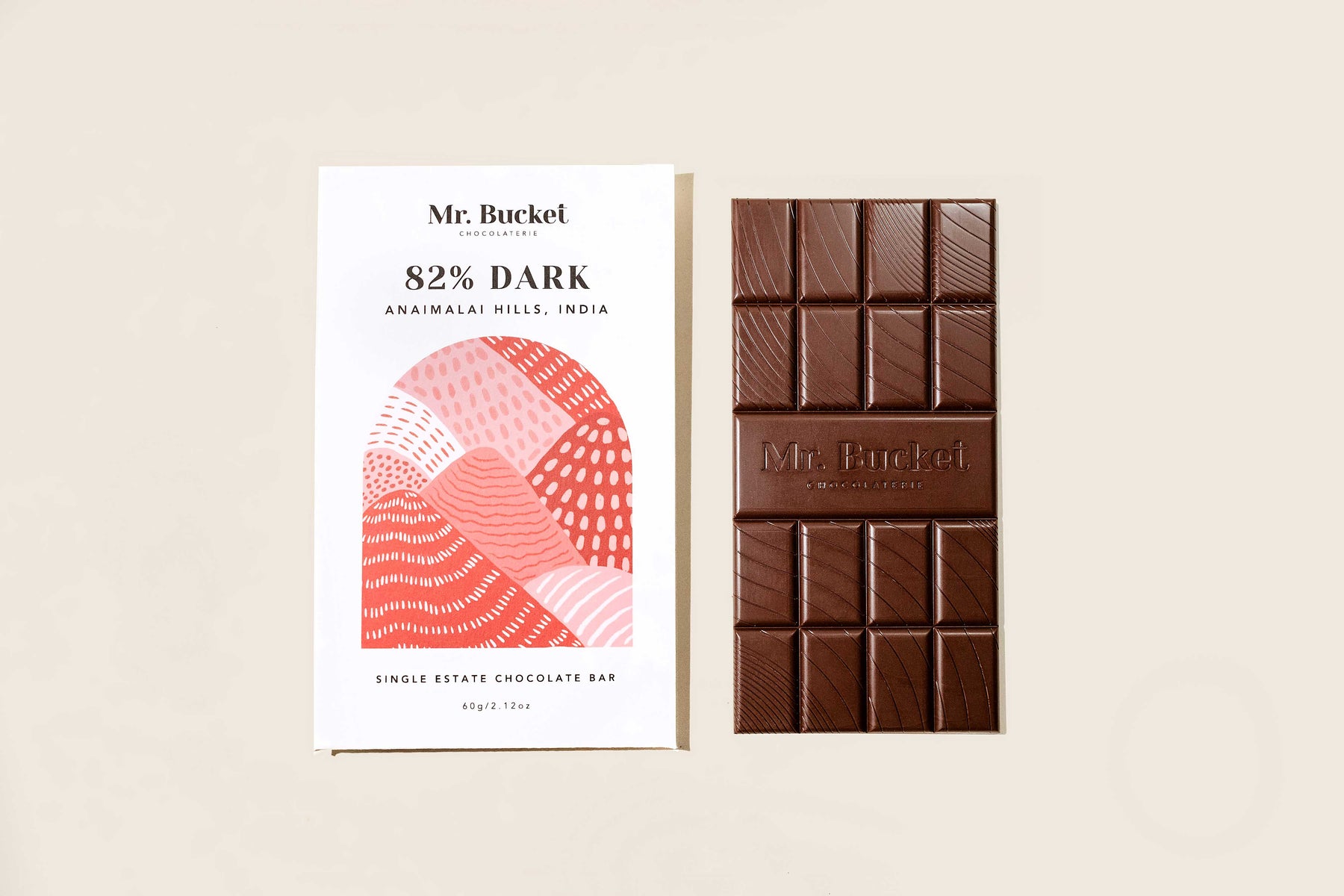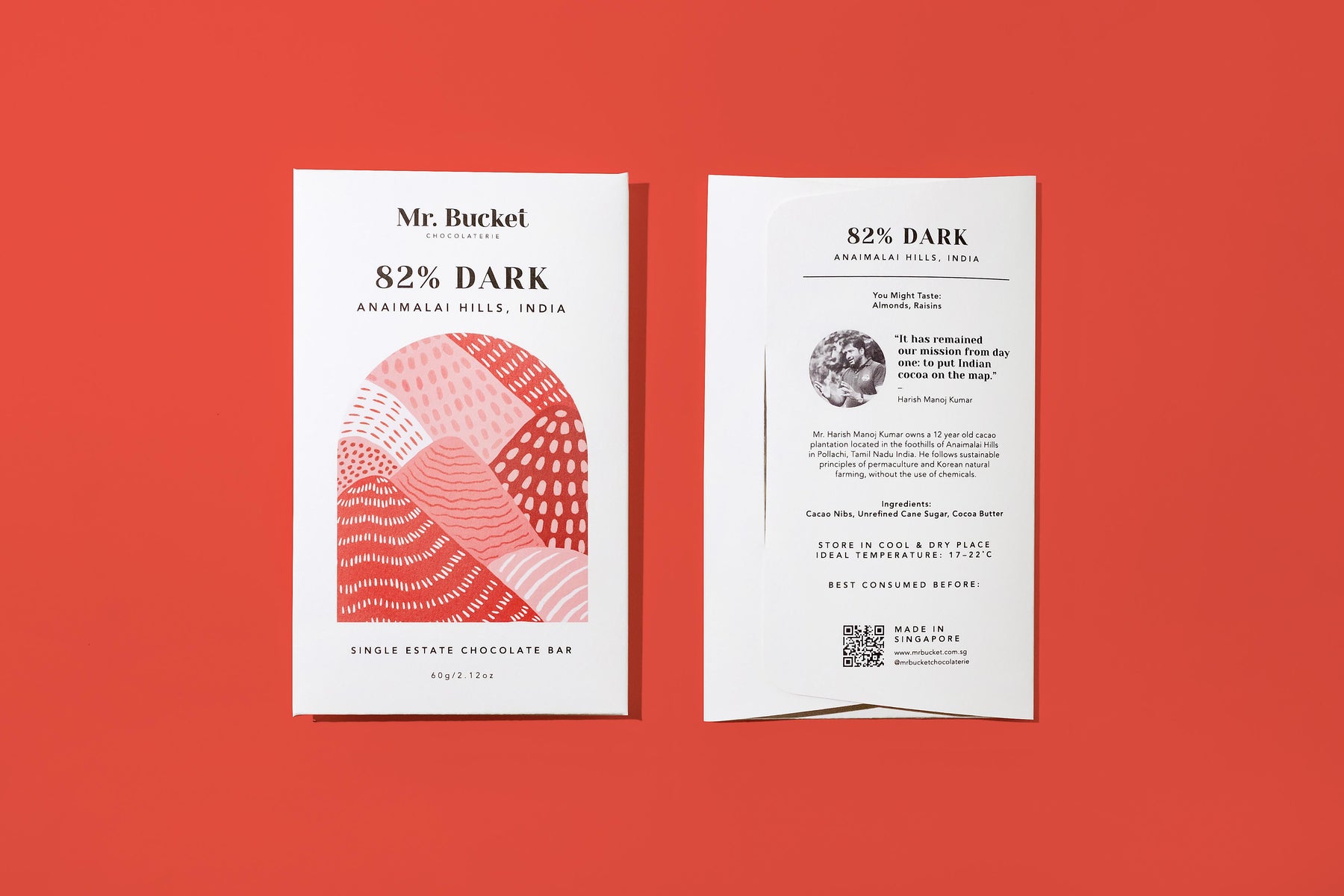 82% Dark Anaimalai
Single Estate Chocolate Bar
The cacao beans used to make our 82% Dark Chocolate Bar are sourced directly from Anaimalai Hills in Pollachi, Tamil Nadu India.
Mr. Harish Manoj Kumar owns a 12 year old cacao plantation located in the foothills of Anaimalai Hills (aka Elephant Mountains). He manages his farm in a sustainable manner following principles of permaculture and Korean natural farming, without the use of chemicals. 
Mr. Harish's cacao beans are primarily Criollo & Amelanado mixed grown and intercropped with coconut and nutmeg. His beans won an ICA award and was selected as one of the top 18 samples worldwide. They have also been certified organic.
You might taste: Almonds, Raisins
Cacao Nibs, Unrefined Cane Sugar, Cocoa Butter
Store in cool and dry place. Ideal temperature: 17-22ºC
My favourite
Love this so much .. keep ordering it
Good gift
I only tried one little piece, loved it so much that I bought this for my colleagues and my children's teachers as a Teachers' Day gift to spread the enjoyment!
Delicious, but the chocolate filling a little sweet
Sweet surprise day
My friend really like it!