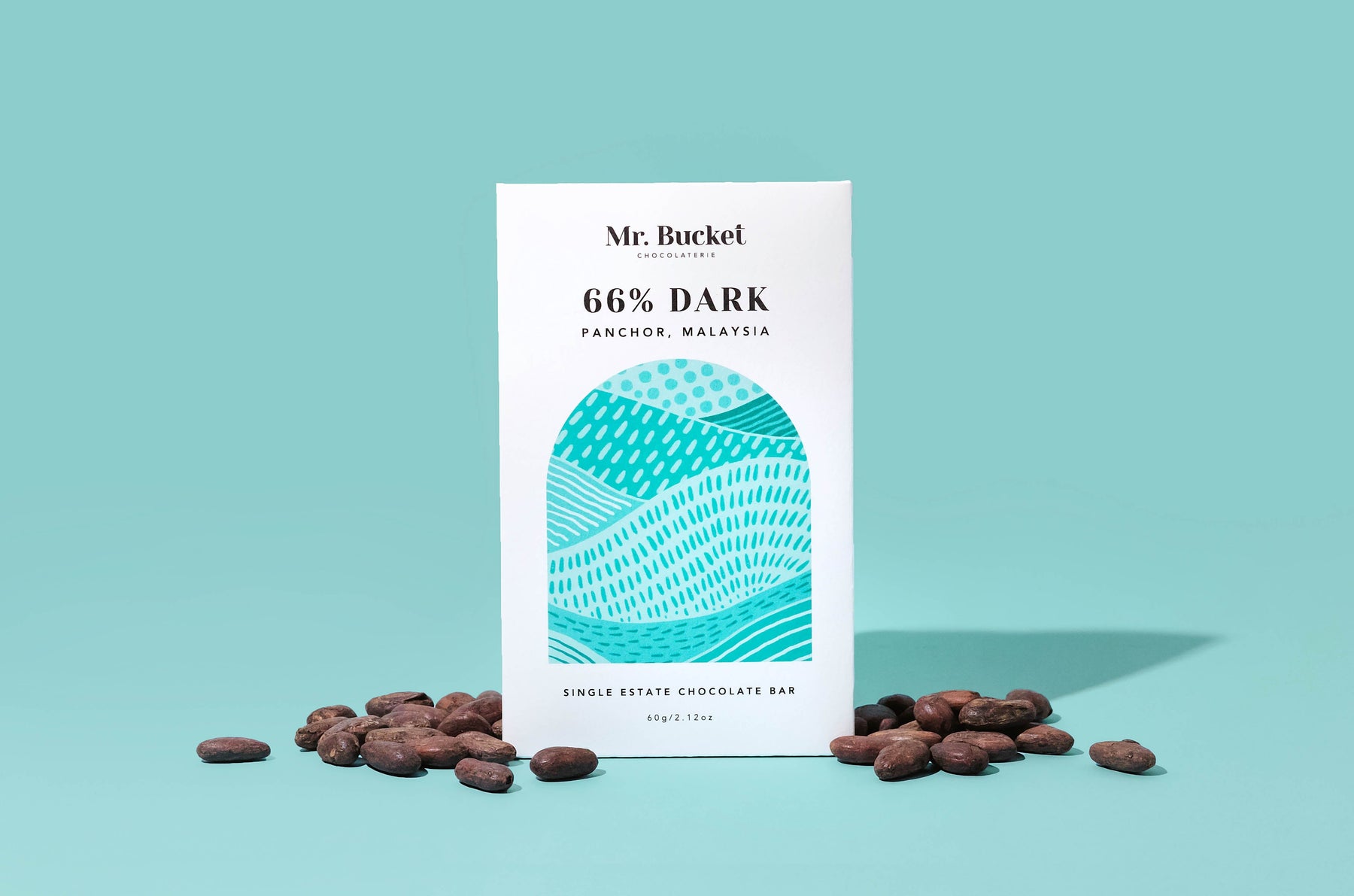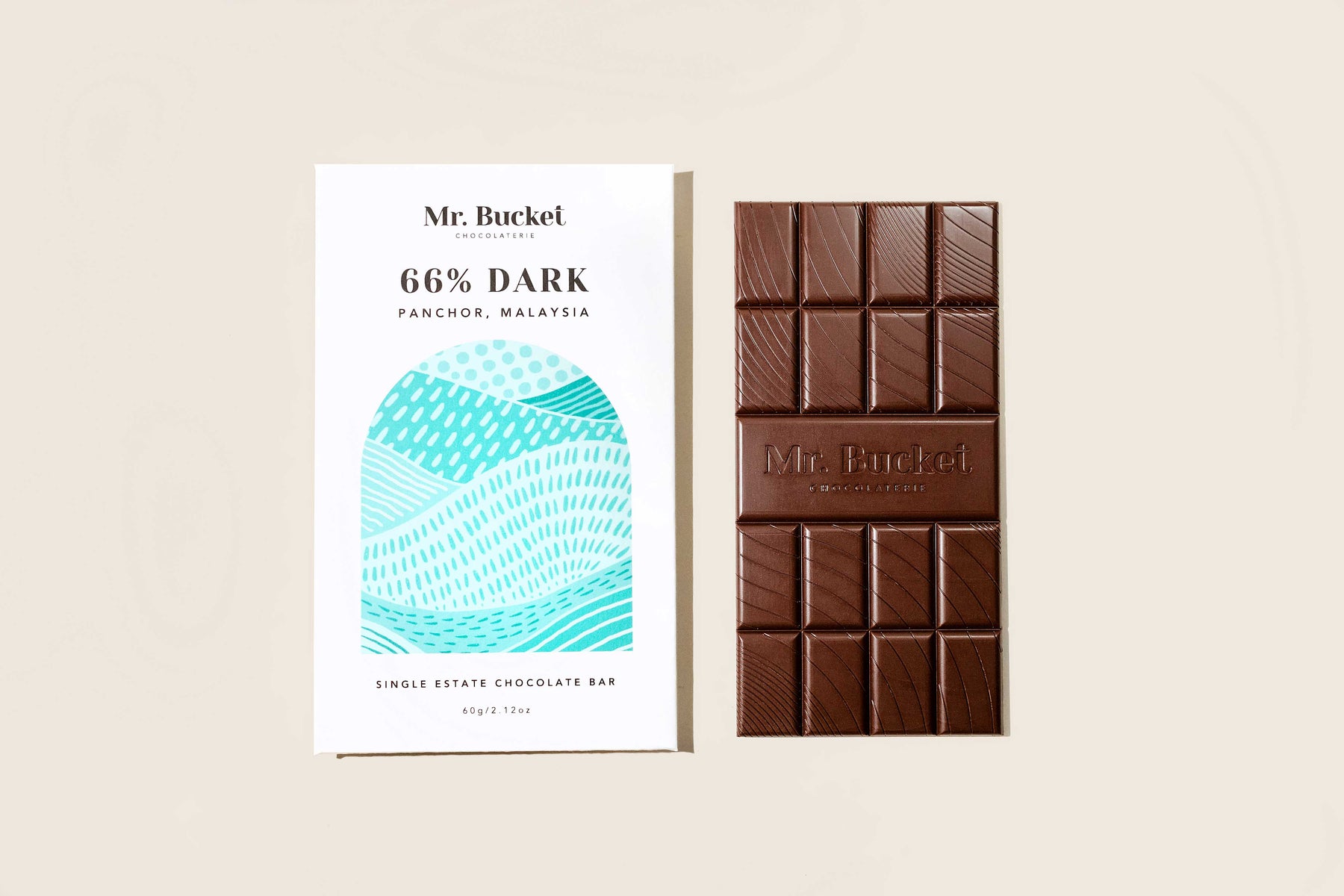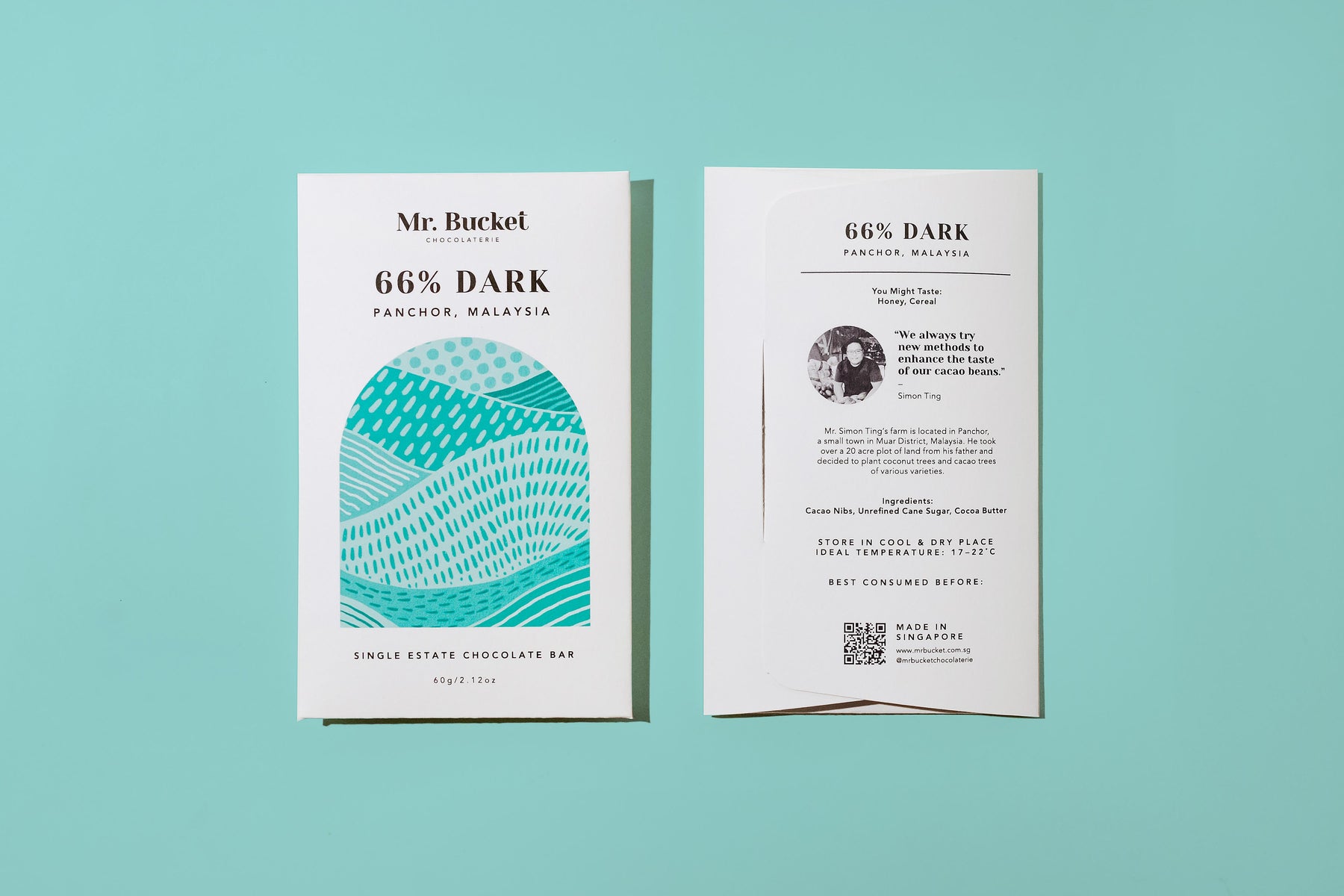 66% Dark Panchor
Single Estate Chocolate Bar
The cacao beans used to make our 66% Dark Chocolate Bar are sourced directly from Panchor, a small town in Muar District, Malaysia. 31 year-old Mr. Simon Ting, took over a plot of 20 acre land from his father and decided to plant cacao and coconut trees.
Simon learned everything from scratch from planting and harvesting to fermentation and drying. His hard-work paid off as his cacao beans are now sold to several major artisanal chocolate makers in Malaysia. He currently operates 4 farms located in Panchor and Lendu within Malacca with a total land area of 20 acres planting various cacao varieties.
You might taste: Honey, Cereal
Cacao Nibs, Unrefined Cane Sugar, Cocoa Butter
Store in cool and dry place. Ideal temperature: 17-22ºC
Dried Fruit & Almonds Bites
Quality chocolate
First time trying, and I was impressed with the dragees!
Simple, Delicious Chocolates
The Hazelnut Dragees are just simple nut chocolates which are delicious. It would be nice to have other types of nuts as well in the milk chocolate version.
Delightful gift!
Mr Bucket never failed to surprise and delight us when we received them as gifts, so we also did the same for others! (Although we do wish for less plastic in the packaging!)
I ordered on the site and by some technical hitch the delivery address replicated the buyer's address. However this was swiftly settled via an email request.
There was one other small snag though. The gift message I submitted was erroneously replicated on the handwritten message : the recipient's 3 letter initials were incorrect. Nevertheless they were delighted anyway
Grat gift idea
Love the bites and the bon bons. great gift idea! would get it again!