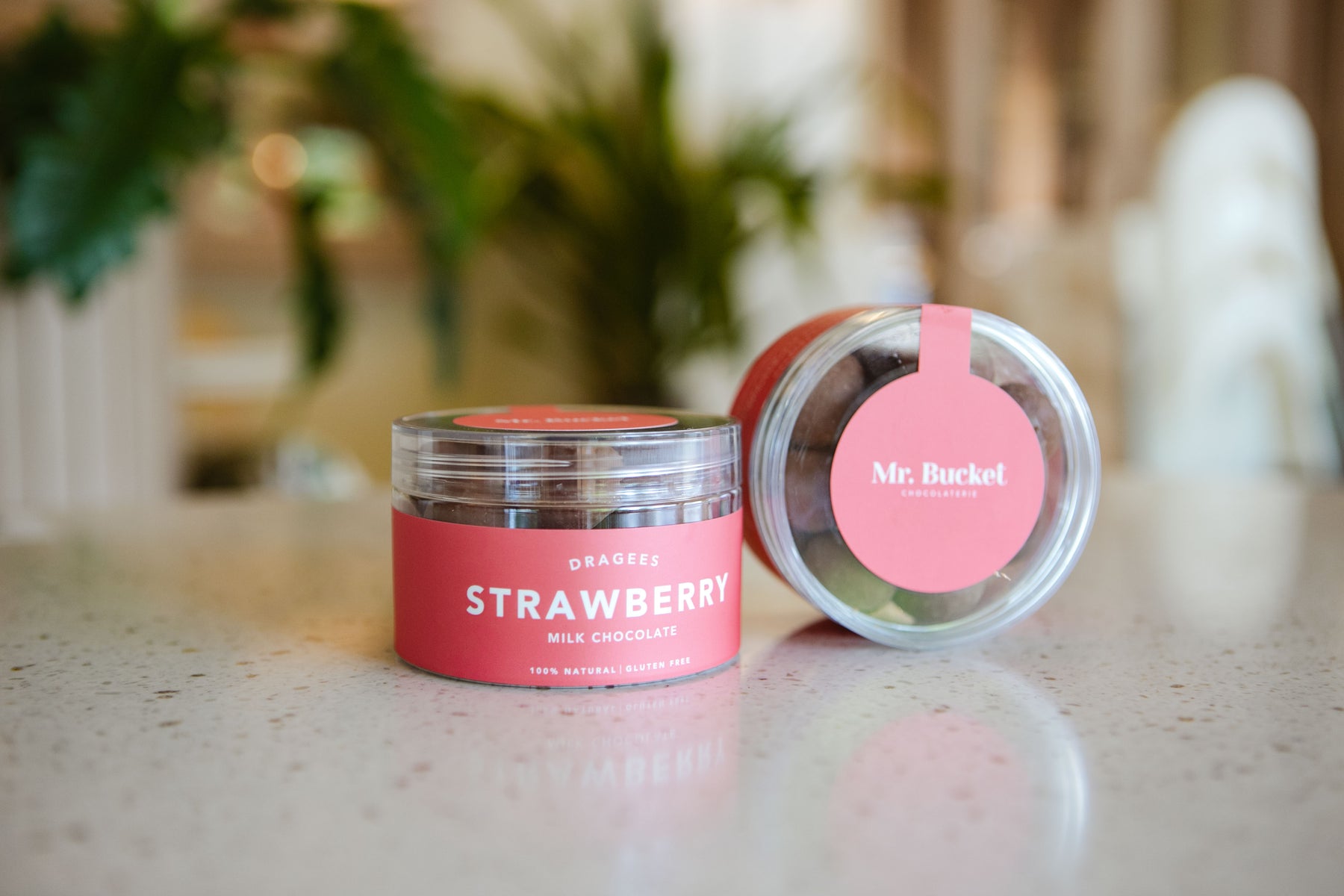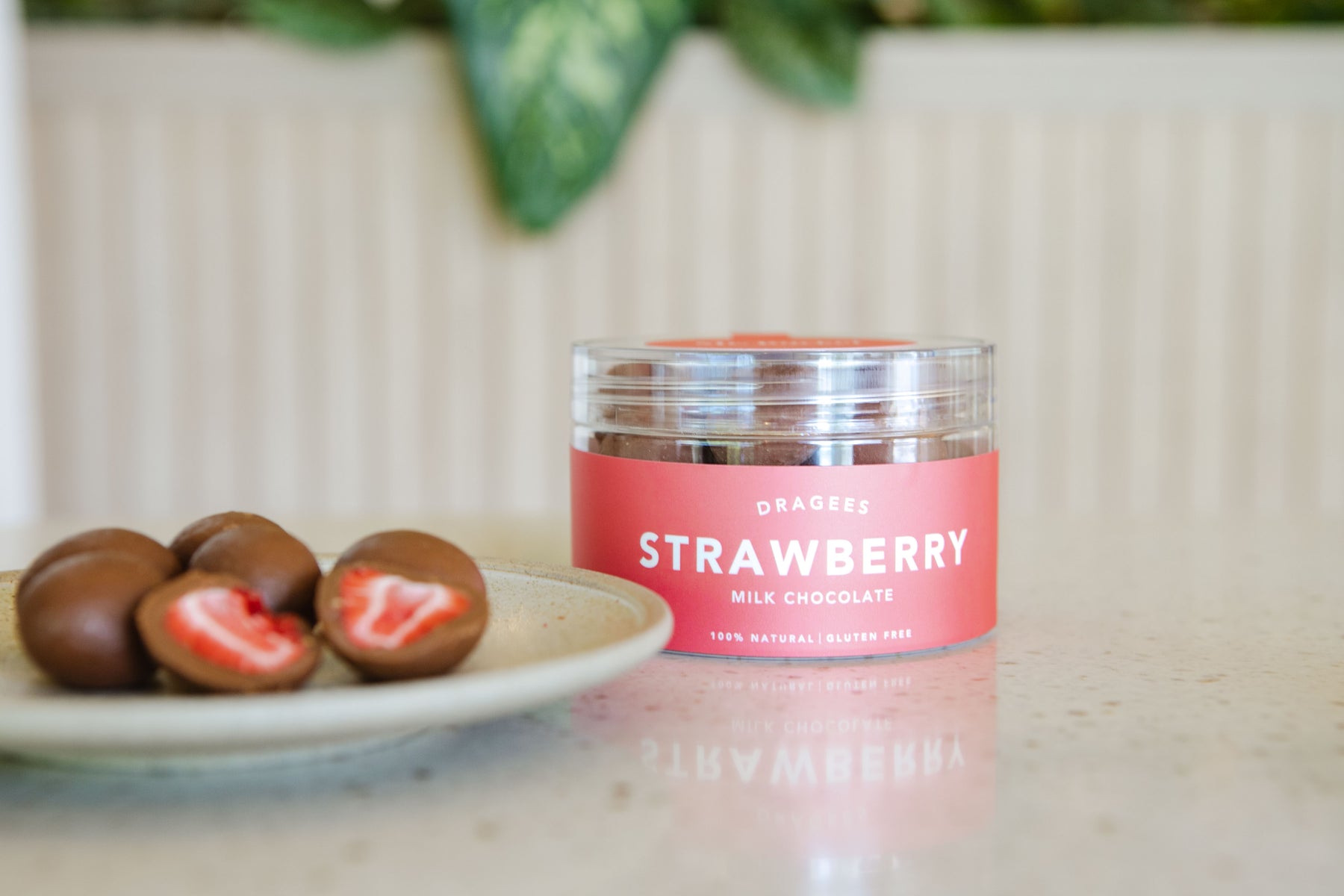 Strawberry Milk Chocolate Dragees
Freeze Dried Strawberries coatedwith 45% Milk Chocolate
Your everyday dose of chocolate shot is here in the form of chocolate coated treats! Encased in a travel friendly container, pop this chocolate treat in your bag and get that energy boost anywhere you go!
100% Natural • Gluten Free
Weight: 140g/4.94oz
Cacao Nibs, Unrefined Cane Sugar, Skimmed Milk Powder, Freeze Dried Strawberries, CocoaButter, SoyLecithin
Store in cool and dry place, away from sunlight. *Sugar or fat bloom may cause white lines to appear due to prolonged storage in undesired conditions. Product is still safe for consumption.