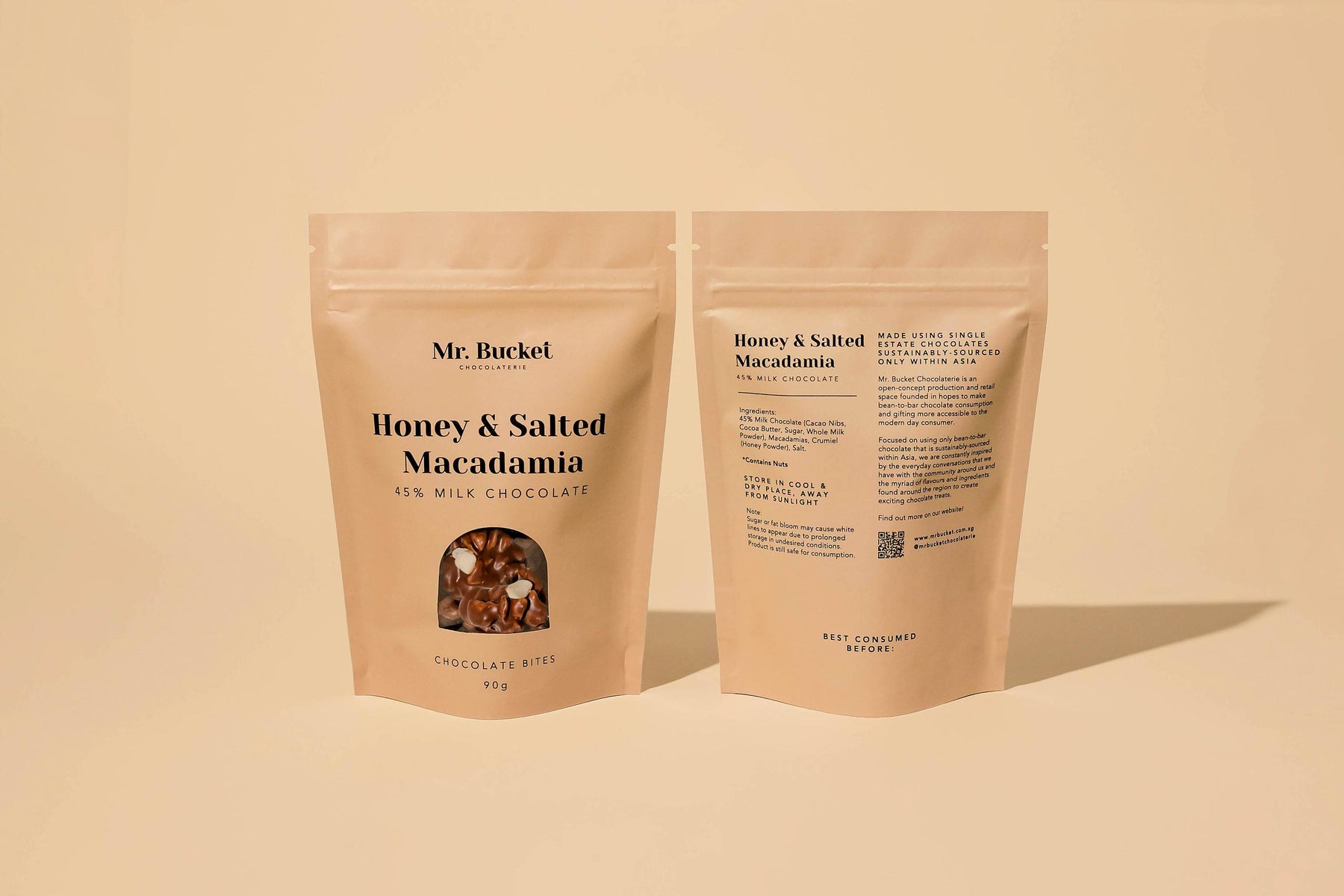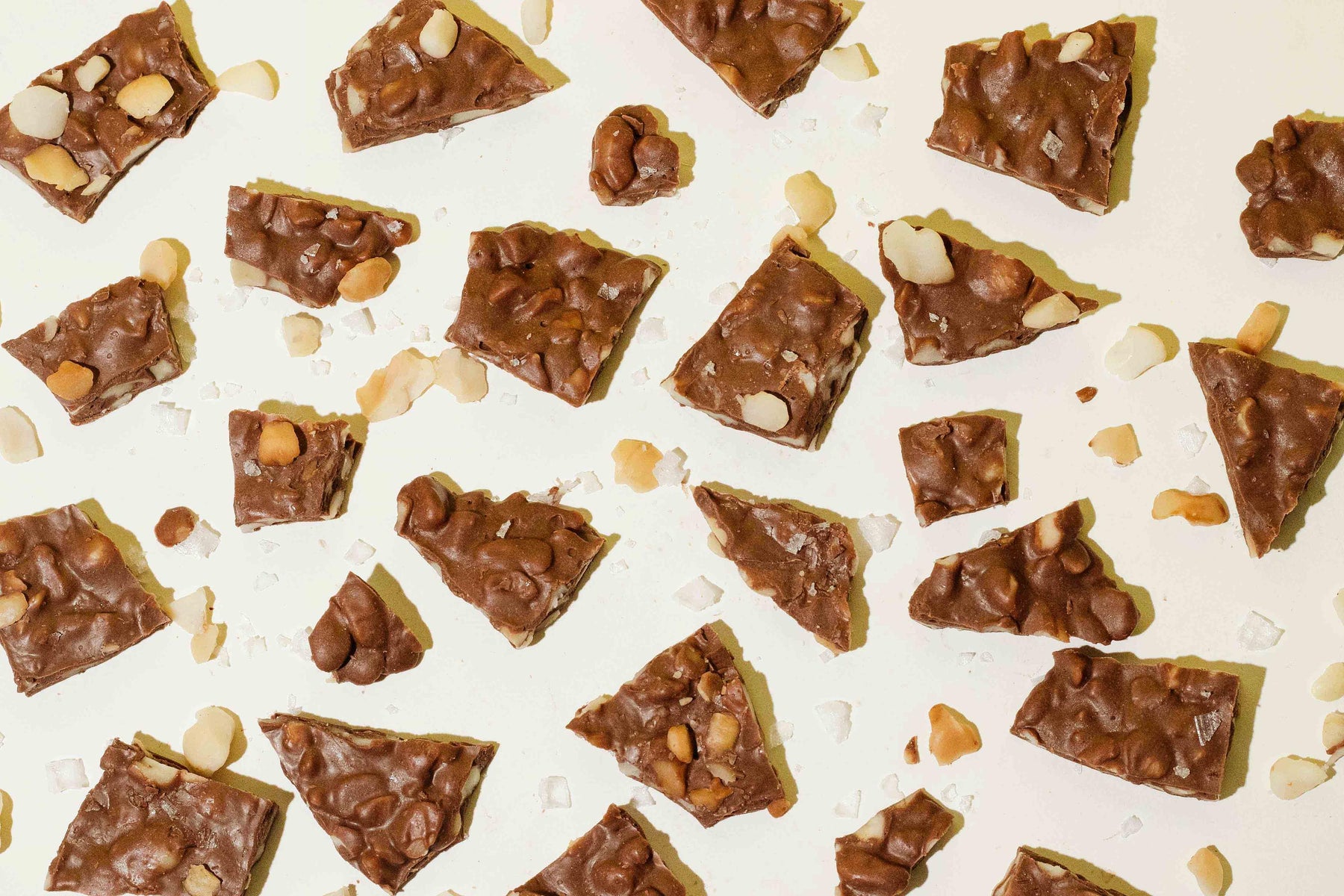 Honey & Salted Macadamia Bites
Crunchy nuttiness paired with chocolate and honey goodness. Perfect for snacking!
Gift Box comes with a set of 5 of the same flavour. The perfect snacking gift for your loved ones and friends!
Macadamia, 45% Milk Chocolate, Honey Powder, and Salt
Store in cool and dry place, away from sunlight. *Sugar or fat bloom may cause white lines to appear due to prolonged storage in undesired conditions. Product is still safe for consumption.
Dried Fruit & Almonds Bites
Quality chocolate
First time trying, and I was impressed with the dragees!
Simple, Delicious Chocolates
The Hazelnut Dragees are just simple nut chocolates which are delicious. It would be nice to have other types of nuts as well in the milk chocolate version.
Delightful gift!
Mr Bucket never failed to surprise and delight us when we received them as gifts, so we also did the same for others! (Although we do wish for less plastic in the packaging!)
I ordered on the site and by some technical hitch the delivery address replicated the buyer's address. However this was swiftly settled via an email request.
There was one other small snag though. The gift message I submitted was erroneously replicated on the handwritten message : the recipient's 3 letter initials were incorrect. Nevertheless they were delighted anyway
Grat gift idea
Love the bites and the bon bons. great gift idea! would get it again!