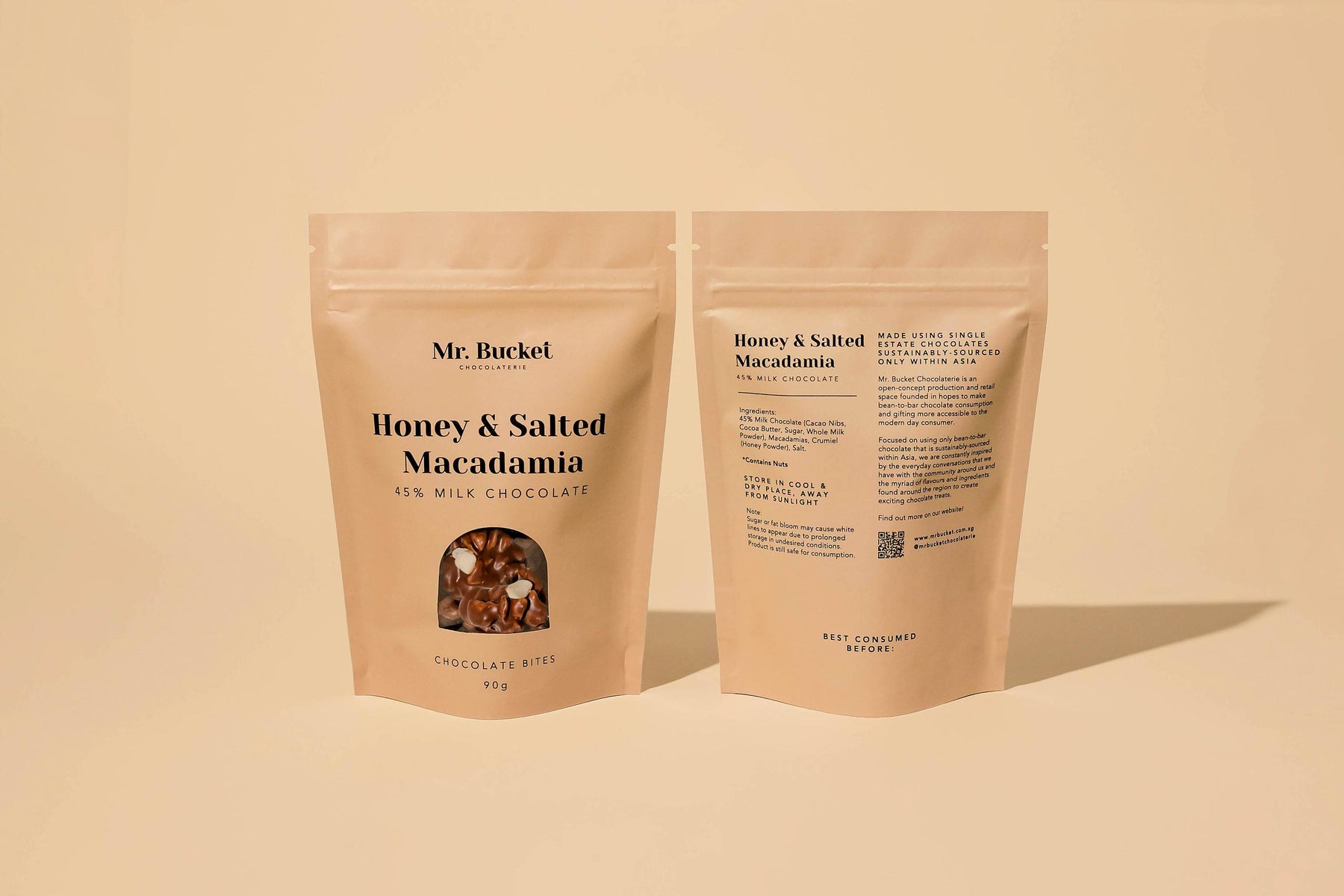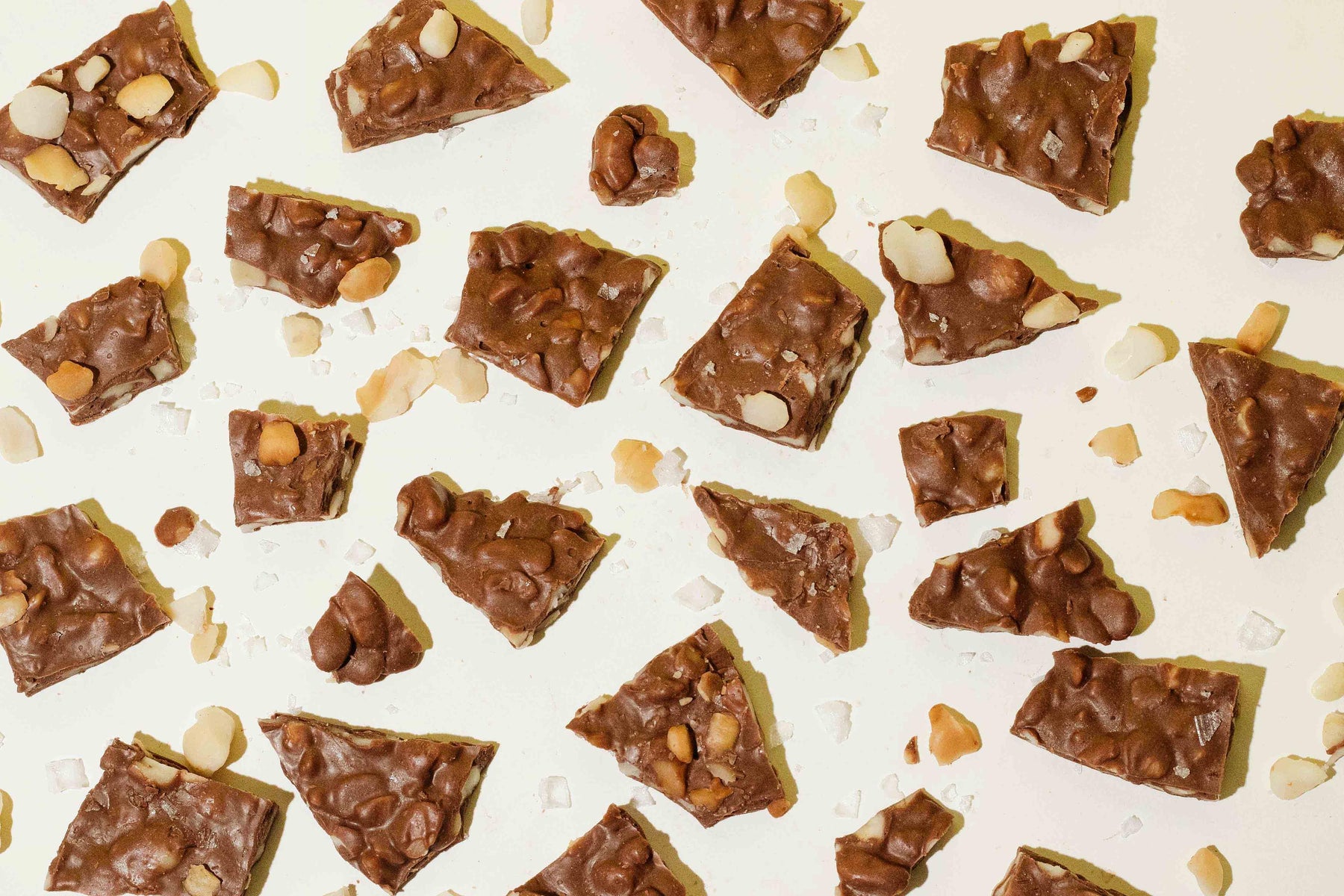 Honey & Salted Macadamia Bites
Crunchy nuttiness paired with chocolate and honey goodness. Perfect for snacking!
Gift Box comes with a set of 5 of the same flavour. The perfect snacking gift for your loved ones and friends!
Macadamia, 45% Milk Chocolate, Honey Powder, and Salt
Store in cool and dry place, away from sunlight. *Sugar or fat bloom may cause white lines to appear due to prolonged storage in undesired conditions. Product is still safe for consumption.
My favourite
Love this so much .. keep ordering it
Good gift
I only tried one little piece, loved it so much that I bought this for my colleagues and my children's teachers as a Teachers' Day gift to spread the enjoyment!
Delicious, but the chocolate filling a little sweet
Sweet surprise day
My friend really like it!