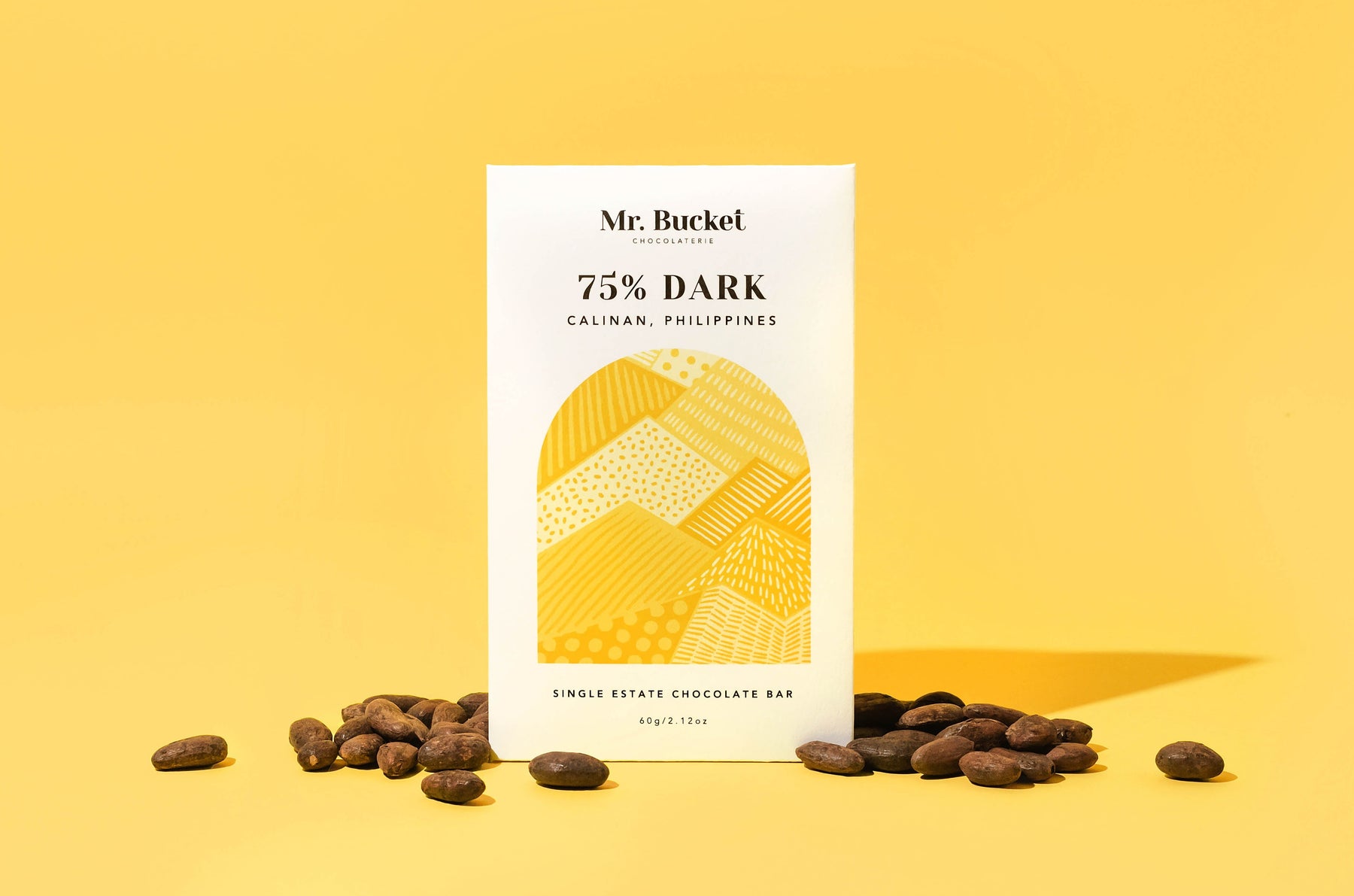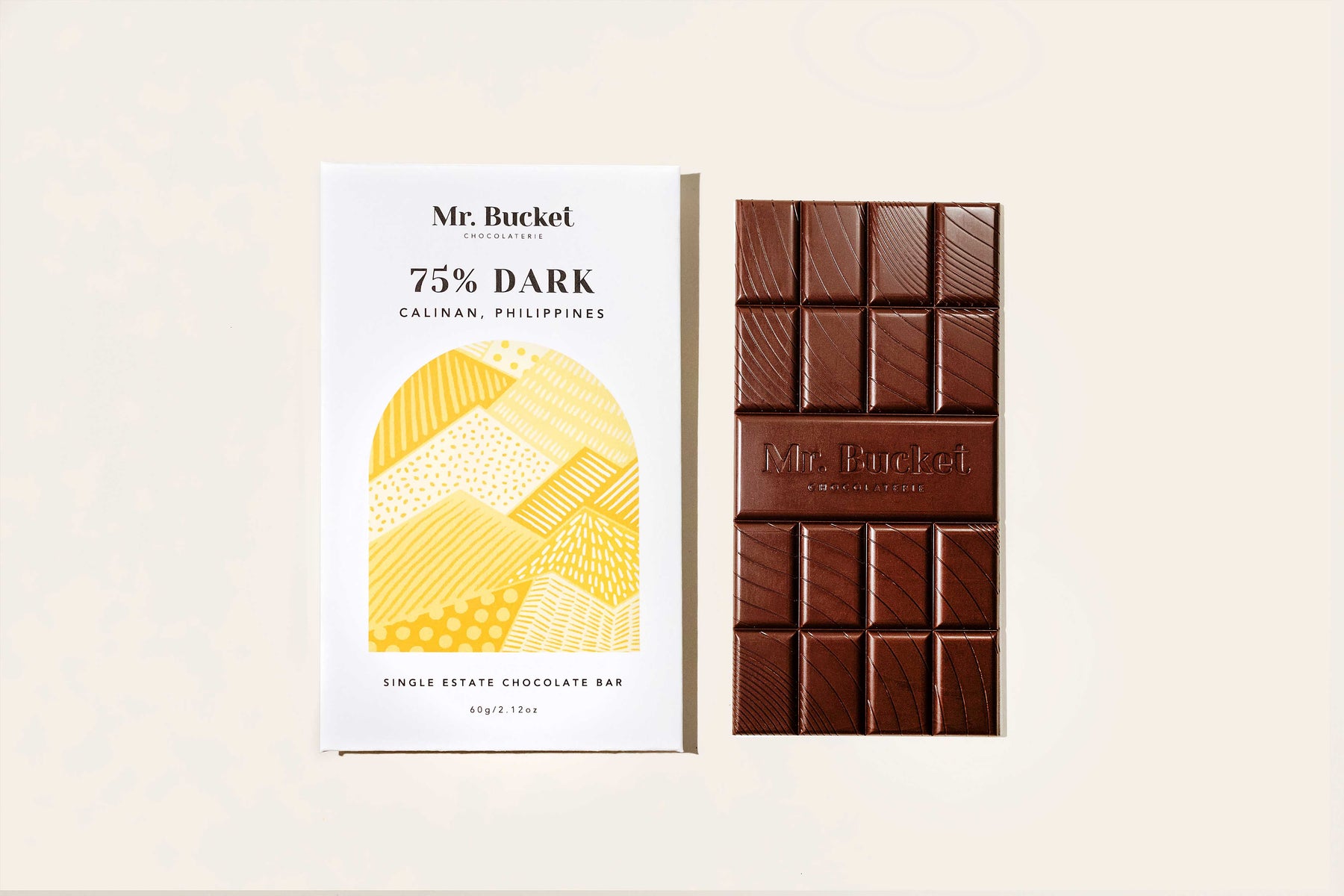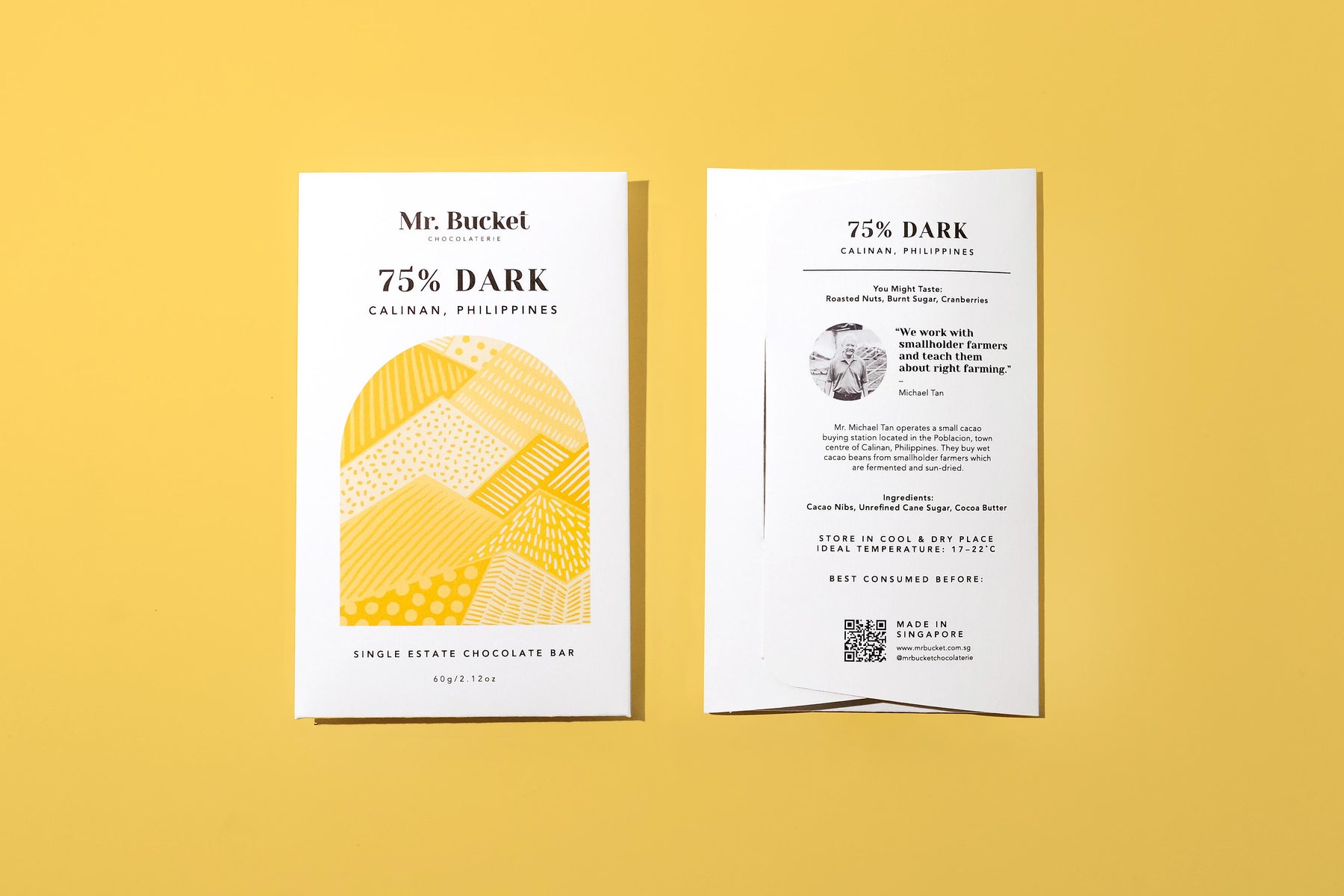 75% Dark Calinan
Single Estate Chocolate Bar
The cacao beans used to make our 75% Dark Chocolate Bark is sourced directly from the northwest Calinan district of Davao City, Philippines. Known as the cacao capital, Davao produces 80% of the nation's cacao. 
Mr. Michael Tan operates a small cacao buying station located in the Poblacion, town centre of Calinan, Philippines. He buys wet cacao beans from smallholder farmers which are fermented and sun-dried in small batches. Such production ensures quality and develops great flavour notes.
You might taste: Roasted Nuts, Burnt Sugar, Cranberries
Cacao Nibs, Unrefined Cane Sugar, Cocoa Butter
Store in cool and dry place. Ideal temperature: 17-22ºC
My favourite
Love this so much .. keep ordering it
Good gift
I only tried one little piece, loved it so much that I bought this for my colleagues and my children's teachers as a Teachers' Day gift to spread the enjoyment!
Delicious, but the chocolate filling a little sweet
Sweet surprise day
My friend really like it!