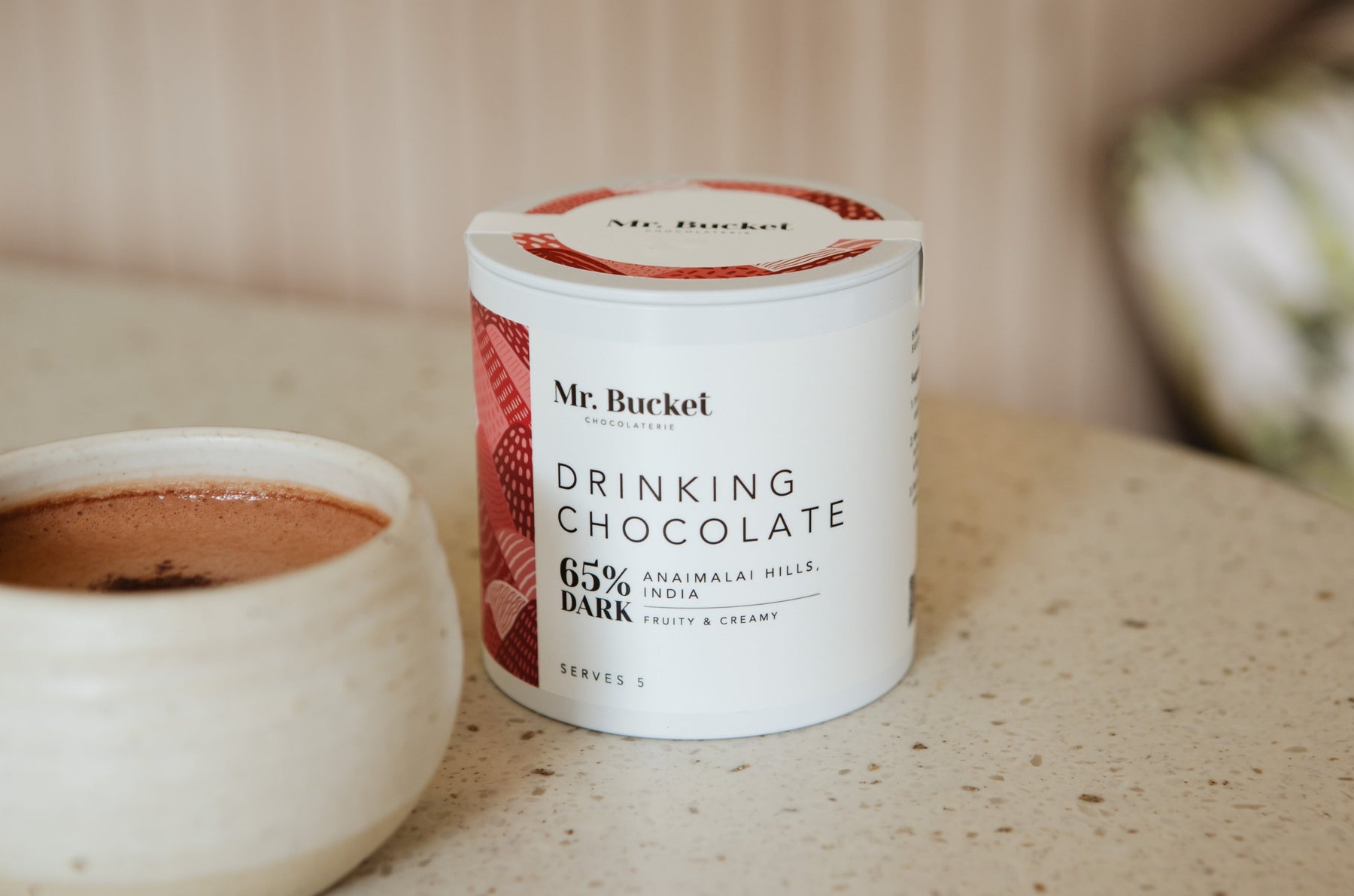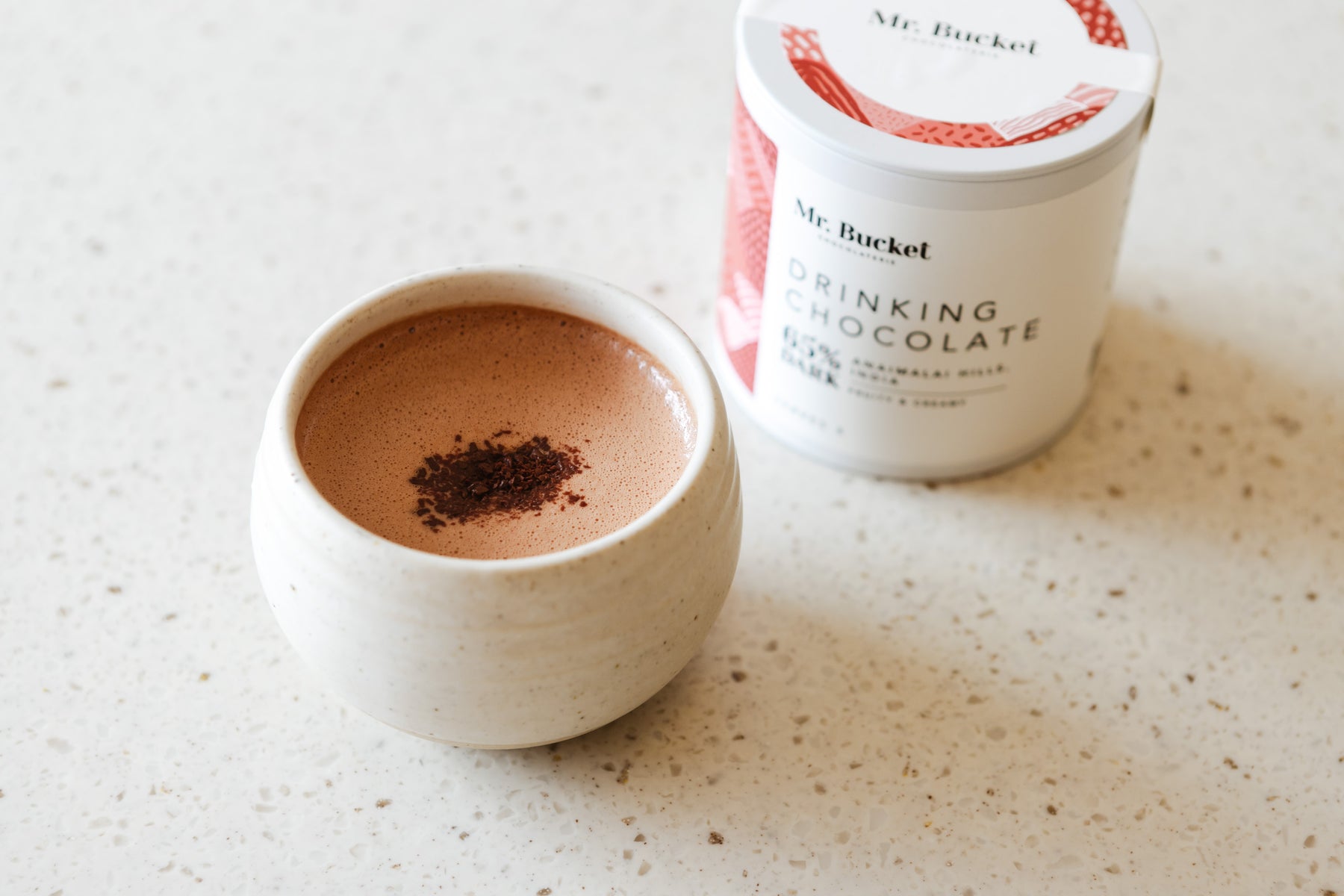 65% Dark Drinking Chocolate Granules
65% Dark Chocolate Granules from Anaimalai Hills, India
Enjoy a nice warm hug in a mug with our signature Drinking Chocolate Granules! Luscious, rich-flavoured with a silky smooth finish, indulge in a sippable moment at home or on the go!

Serves 5
Weight: 180g/6.35oz

Suggested Preparation (1 Serving):
1. In a pot, heat up 150ml of fresh milk over a stove until it starts to simmer.
2. Remove from heat. Add 35-40g of chocolate granules to the hot milk. Stir continuously until the chocolate is fully melted to a nice & smooth consistency.
3. Serve in your favourite mug. Enjoy! Option to add the desired amount of marshmallows.

Cacao Nibs, Unrefined Cane Sugar, Cocoa Butter
Store in cool and dry place, away from sunlight.