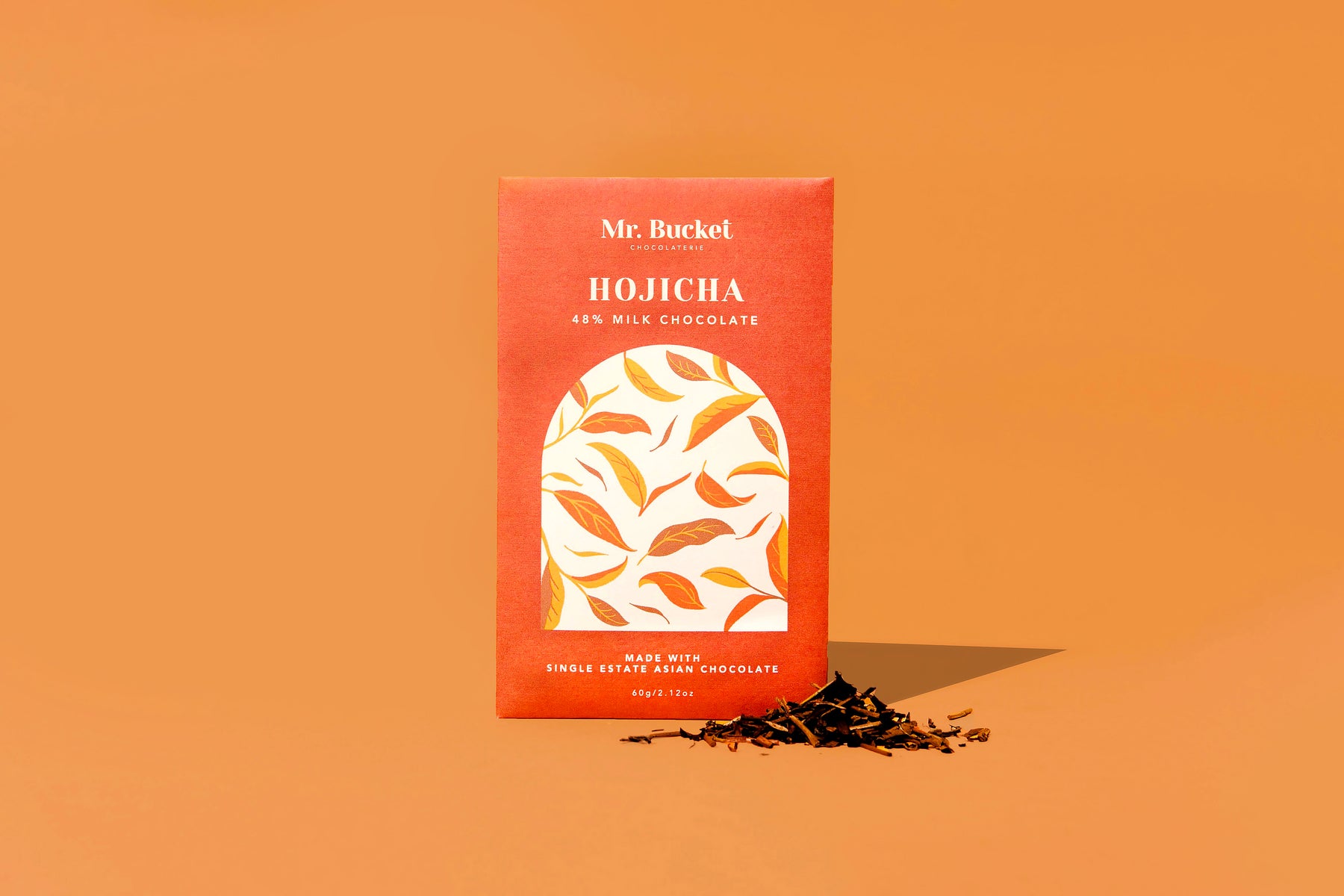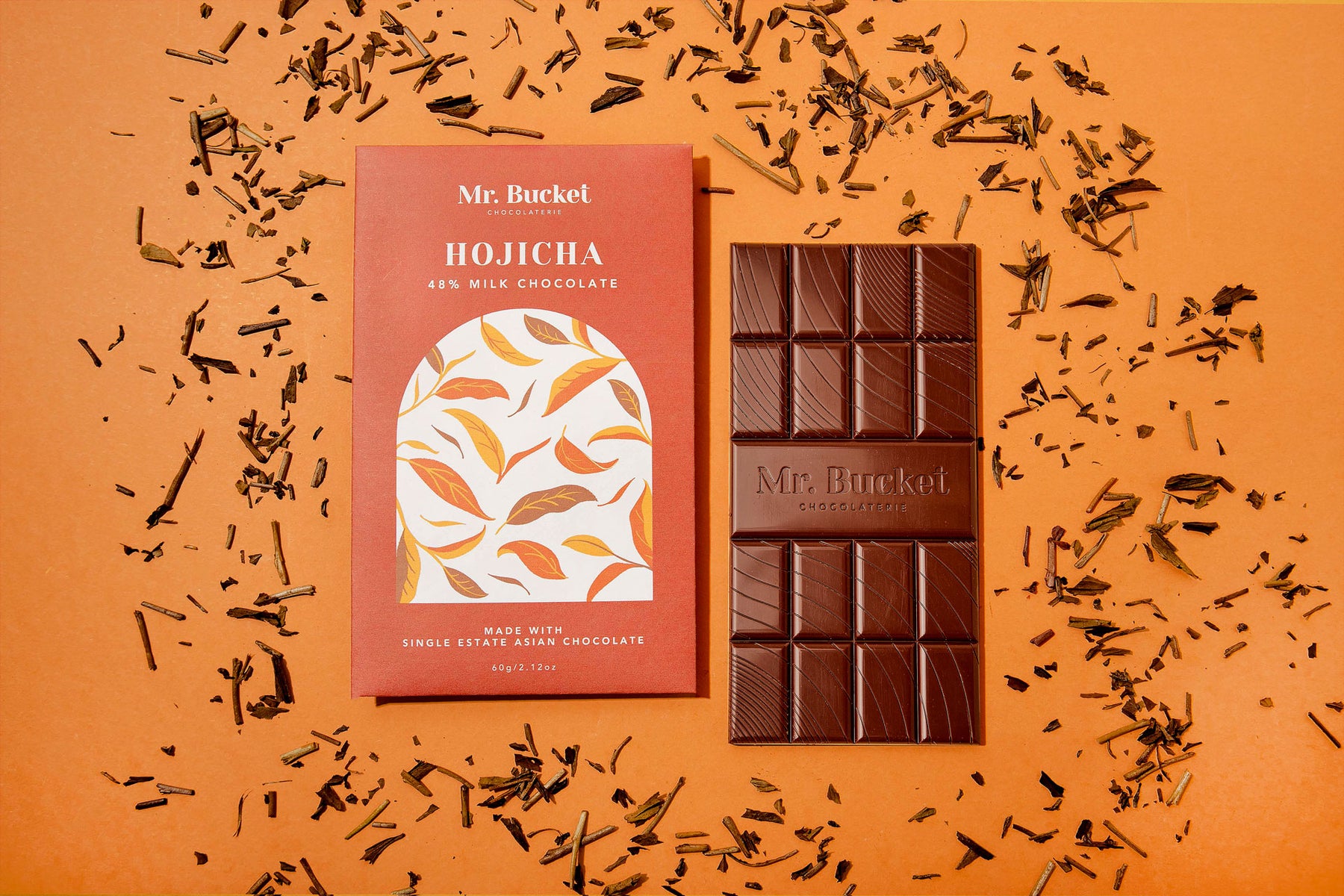 48% Hojicha
Single Estate Chocolate Bar
Sourced from Inoue Seikien, Japan, our roasted Hojicha tea leaves have been chosen for their bold
toasty flavour and subtle sweetness.

The creamy texture of our 48% milk chocolate from Triang Bera Malaysia is complemented by earthy and nutty notes of the Hojicha tea. This combination creates an indulgent and harmonious fusion of sweet and savoury elements.
You might taste: Molasses, Chocolate Milk, Vanilla
Cacao Nibs, Unrefined Cane Sugar, Whole Milk Powder, Cocoa Butter, Soya Lecithin
Store in cool and dry place. Ideal temperature: 17-22ºC