FESTIVE GIFTING
Celebrate Christmas with Mr. Bucket Chocolaterie
Select from a variety of Bundles featuring Festive Bon Bon flavours, Festive Chocolate Bars and a selection of products such as Chocolate Dragees, Drinking Chocolate Granules & Cacao Wine!
GO THE EXTRA MILE
Personalise your own Chocolate Tree
LIMITED EDITION CHOCOLATE BON BONS
Enjoy this delightful box of edible joy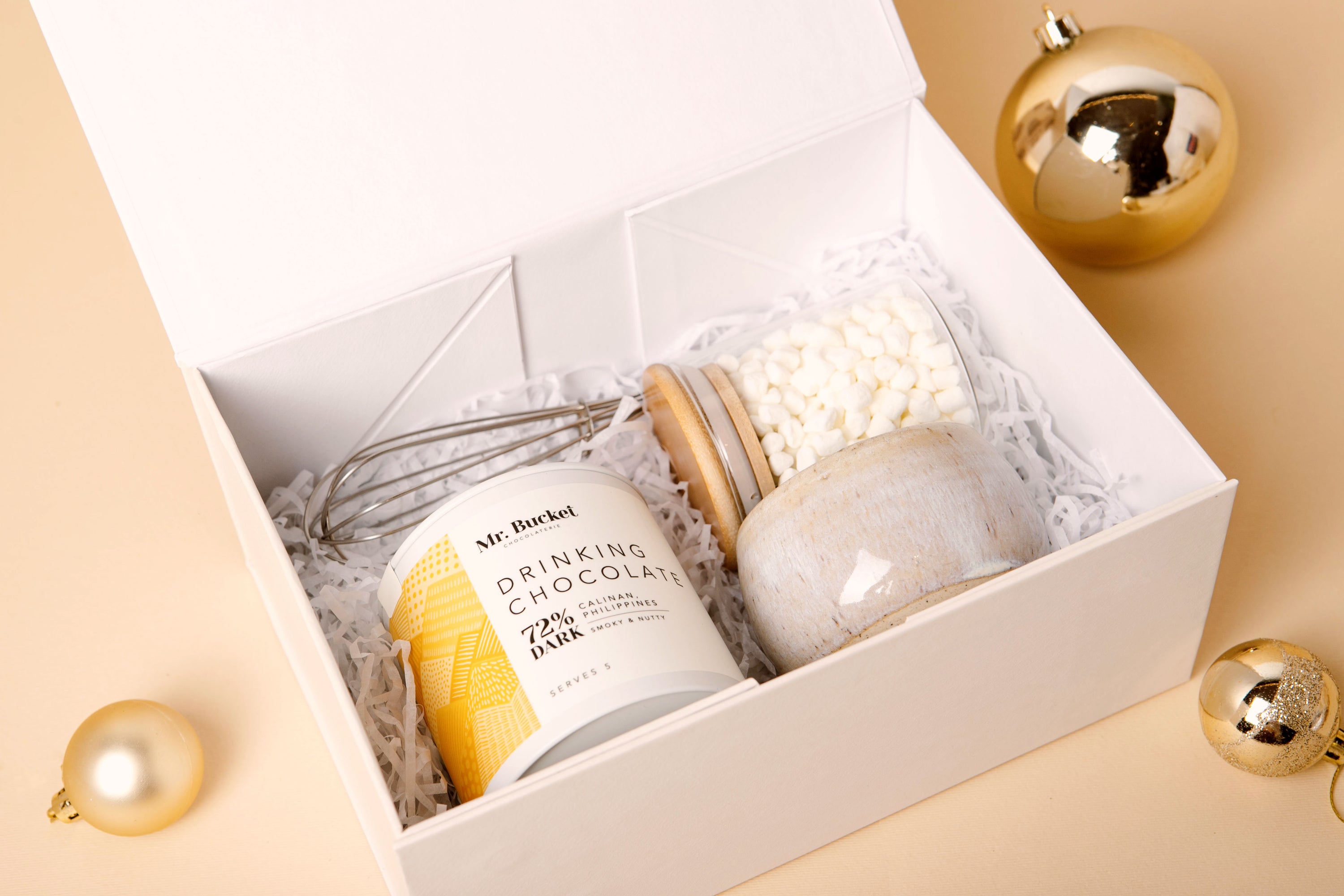 a gift like no other
Be merry with these Festive Drinking Kits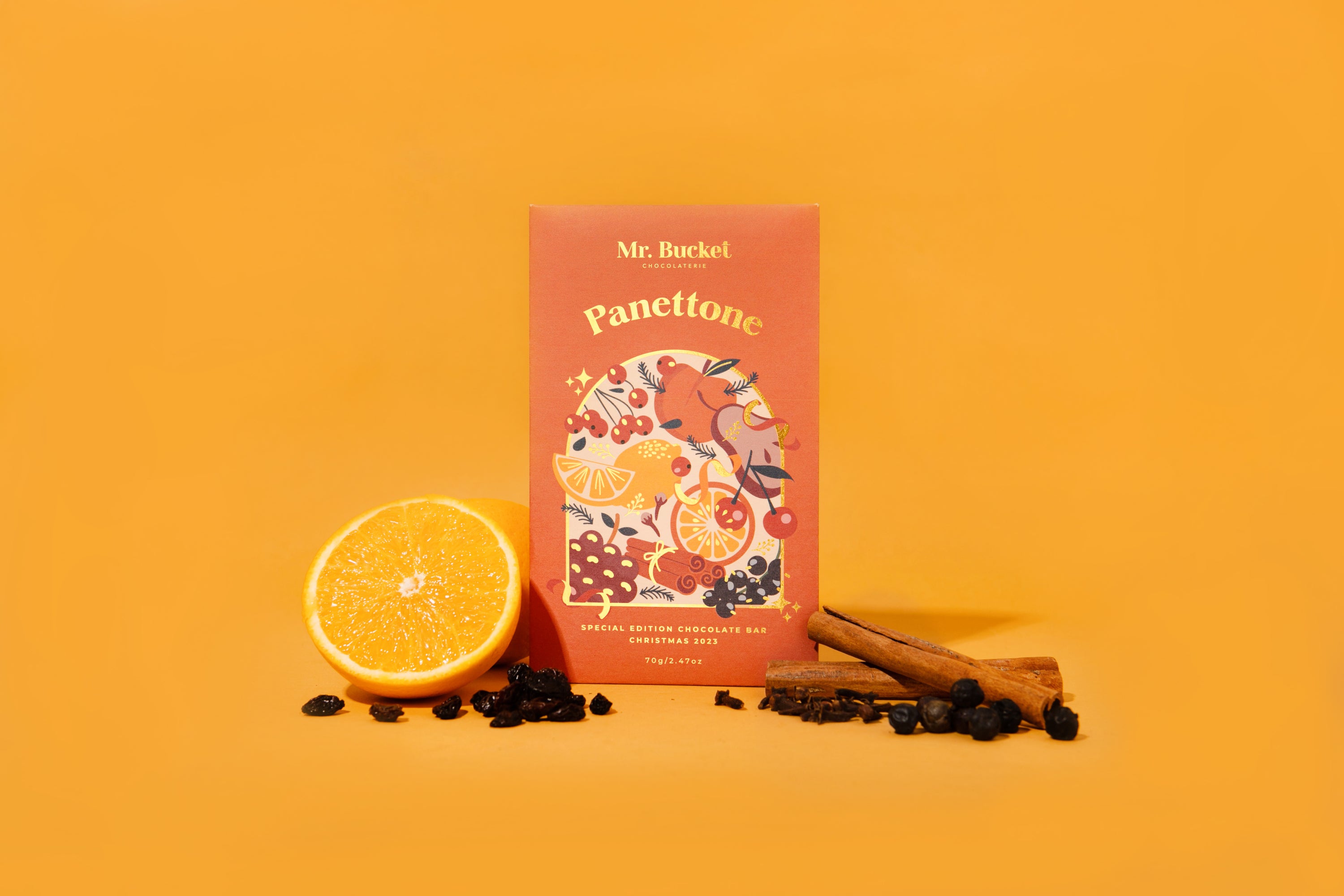 FLAVOURS INSPIRED BY THE SEASON
Expect Christmas in a form of Chocolate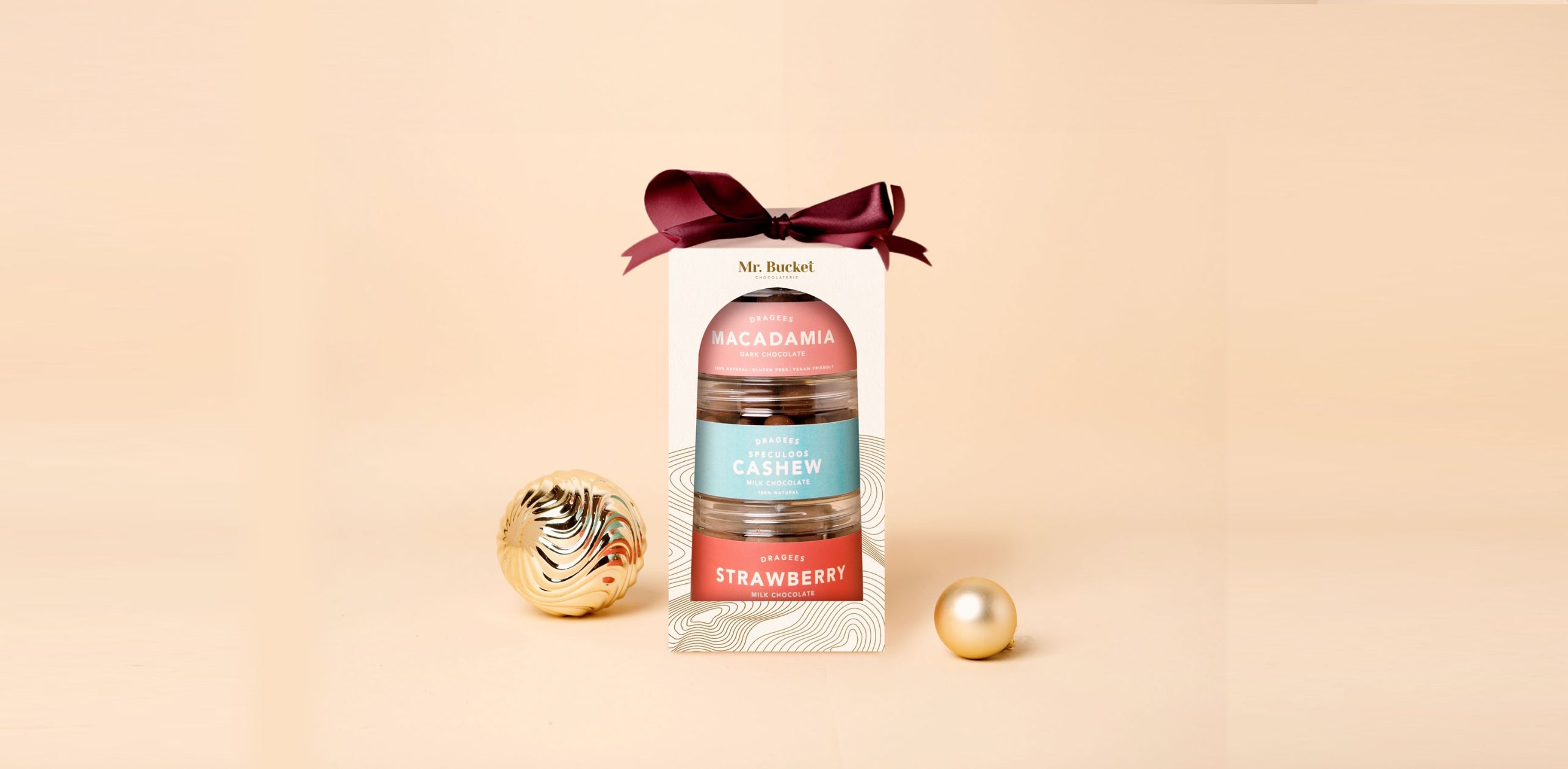 GIFTS THAT FIT ANY BUDGET
Share meaningful gifts this season
Personalise your gifts
Personalise your gifts to make a lasting impression with our custom gift boxes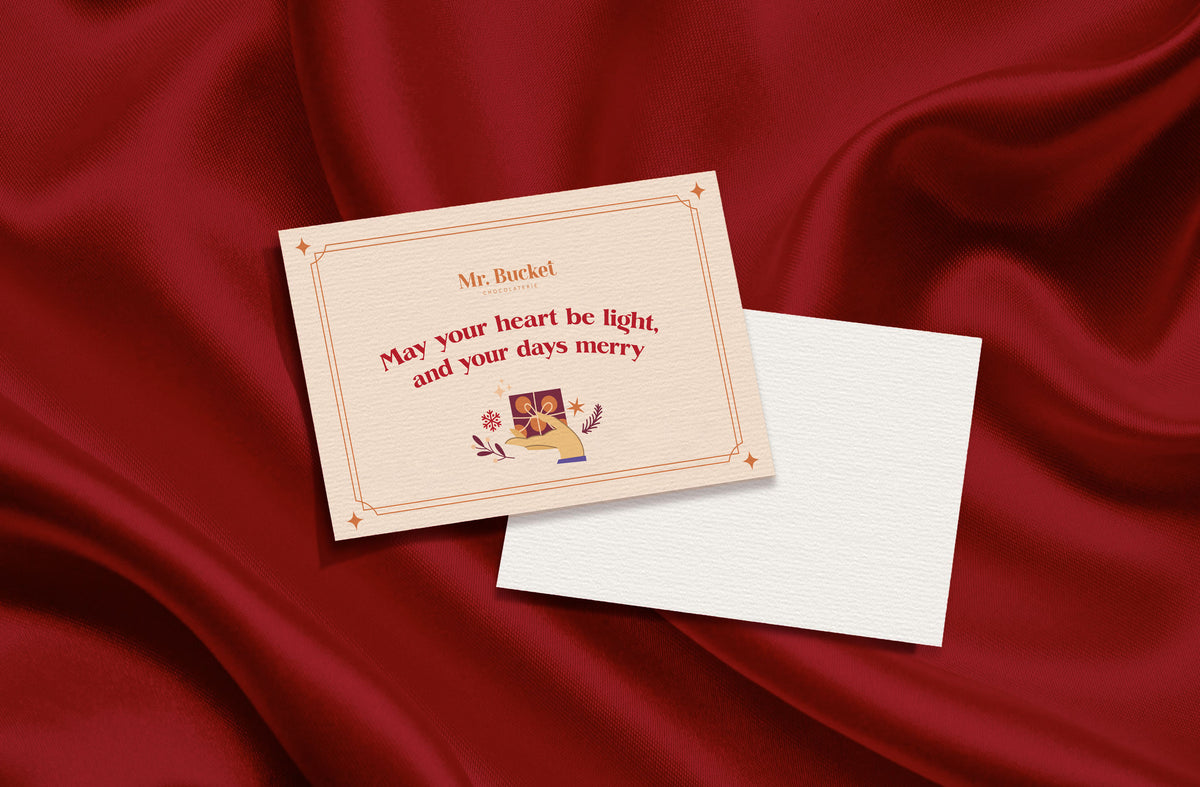 Custom Message Card
Leave a heartfelt message & personalise your message card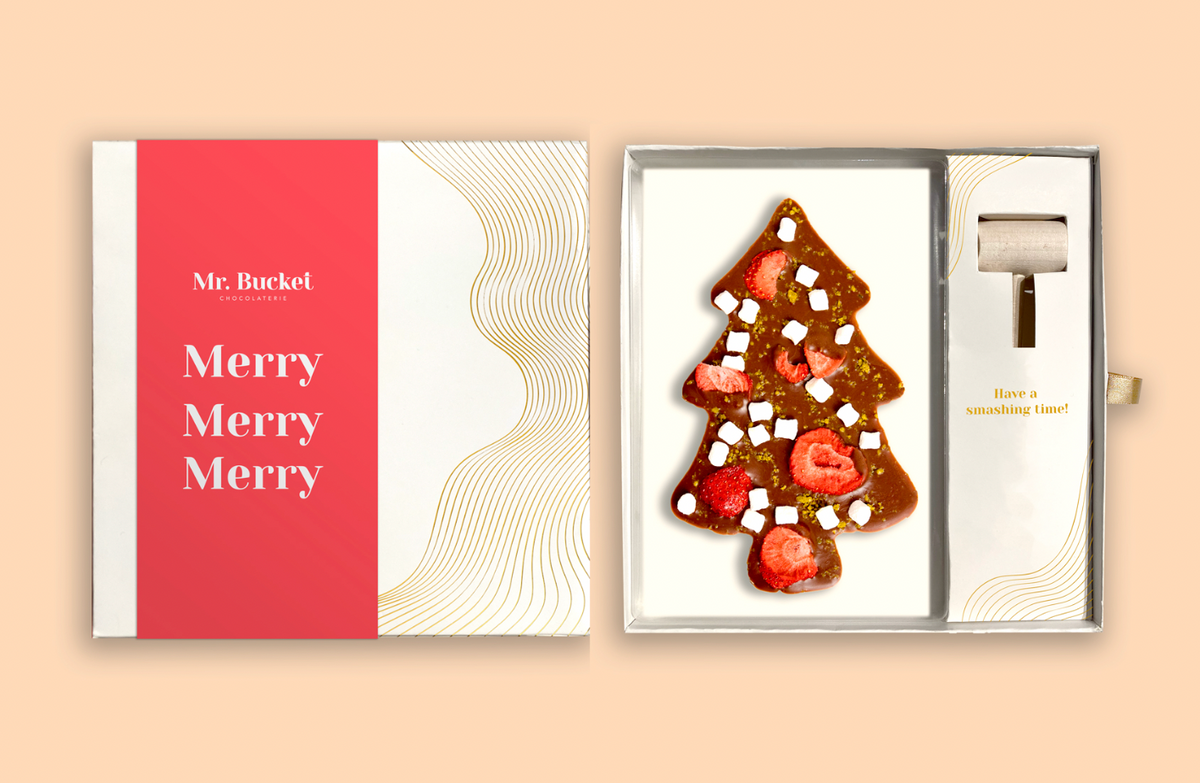 Custom Sleeve
Make a lasting impression & customise your gifts with your preferred logo or artwork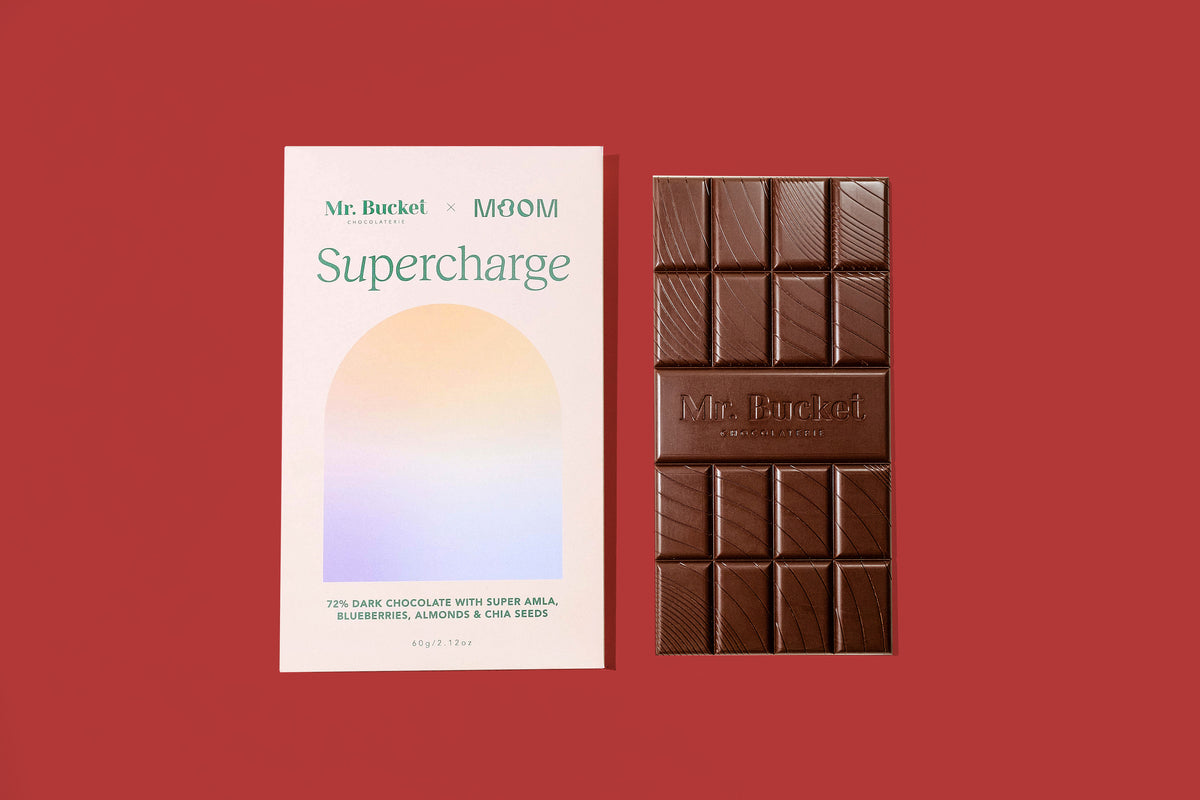 Customise Full Packaging
Take it to the next level by customising the full packaging
Frequently Asked Questions
If you don't see your answer here, please feel free to email us your inquiries at: corporates@mrbucket.com.sg
Yes! Corporate and Bulk Orders require a minimum order of 20 boxes/sets.
Absolutely! Corporate/Bulk Order discounts will be provided based on order size.
Pre-Order & Customisation Period:
7 October - 30 Nov 2023
Delivery Period:
1 - 23 Dec 2023

If you've missed the deadline, contact us at corporates@mrbucket.com.sg and we'll see what we can do!