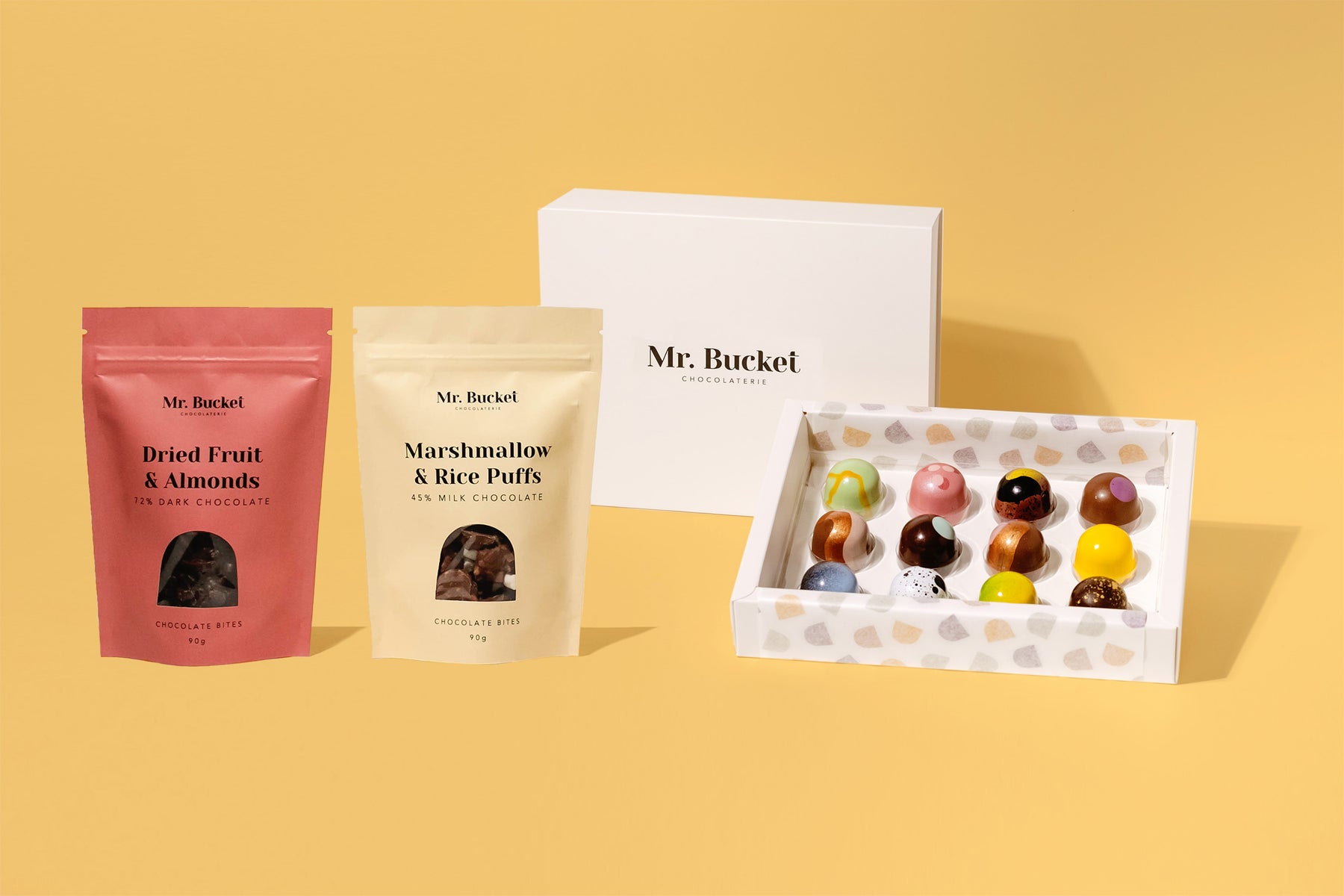 SURPRISE ME! Gift Set
Surprises are one of life's greatest gifts! Leave us to curate the perfect Gift Set for your friends and loved ones.
Bon Bon Box Type:
Non-Alcohol
Each Gift Set includes a Curated Box of 12 Bon Bons and 2 packets of Chocolate Bites selected by us. Bon Bons will be a mixture of unique, best-selling flavours and if you're lucky off-menu ones! *Selection of flavours may vary from those pictured.
Our bon bons are made fresh and are best eaten within 2 weeks of purchase when stored in refrigerated conditions. For optimal flavour experience, we recommend leaving them out in room temperature for 3-5 minutes before you enjoy them.
My favourite
Love this so much .. keep ordering it
Good gift
I only tried one little piece, loved it so much that I bought this for my colleagues and my children's teachers as a Teachers' Day gift to spread the enjoyment!
Delicious, but the chocolate filling a little sweet
Sweet surprise day
My friend really like it!