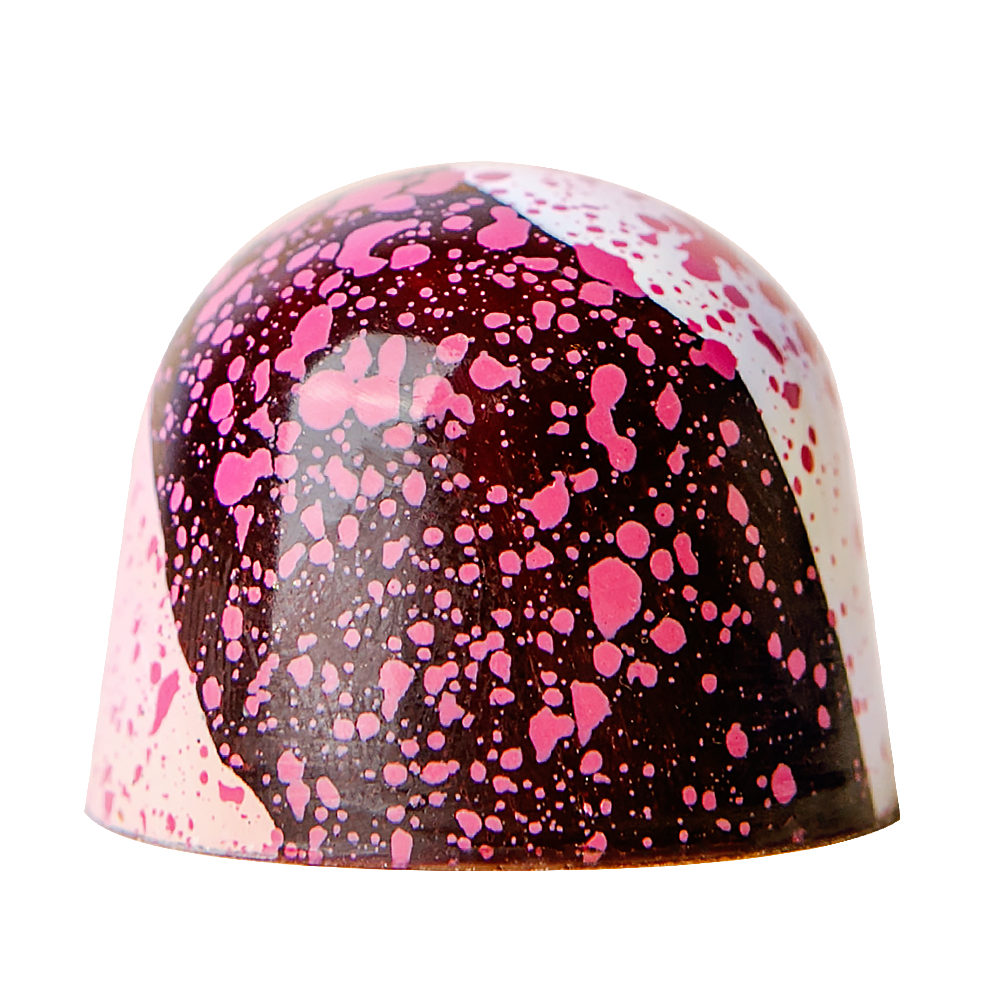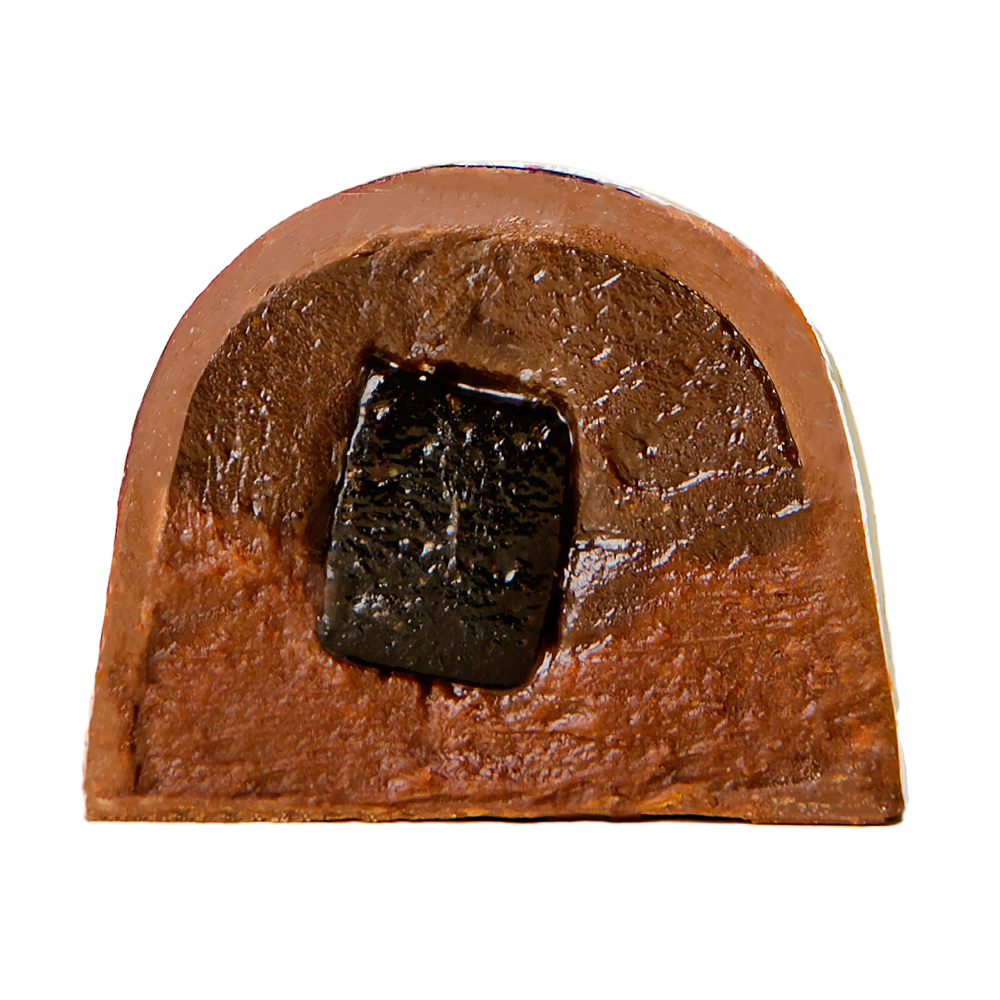 Strawberry Balsamic
Made using 45% Milk Chocolate from Triang Bera, Malaysia
Sweet Tangy and Bright, this Bon Bon has a Strawberry Balsamic Pate de Fruit (jelly) center balanced off with a combination of a Balsamic Milk Chocolate and Strawberry Milk Chocolate Ganache. Simply tantalising to your tastebuds!
Components:
- Strawberry Milk Chocolate Ganache
- Balsamic Pate De Fruit (jelly)
- Balsamic Milk Chocolate Ganache
Cream, Cacao Nibs, Cocoa Butter, Unrefined Cane Sugar, Soya Lecithin, Glucose, Trimoline, Sucrose, Pectin, Tartaric Acid, Balsamic Vinegar, Strawberry Puree and Contains Dairy
Our bon bons are made fresh and are best eaten within 2 weeks of purchase when stored in refrigerated conditions. For optimal flavour experience, we recommend leaving them out in room temperature for 3-5 minutes before you enjoy them.