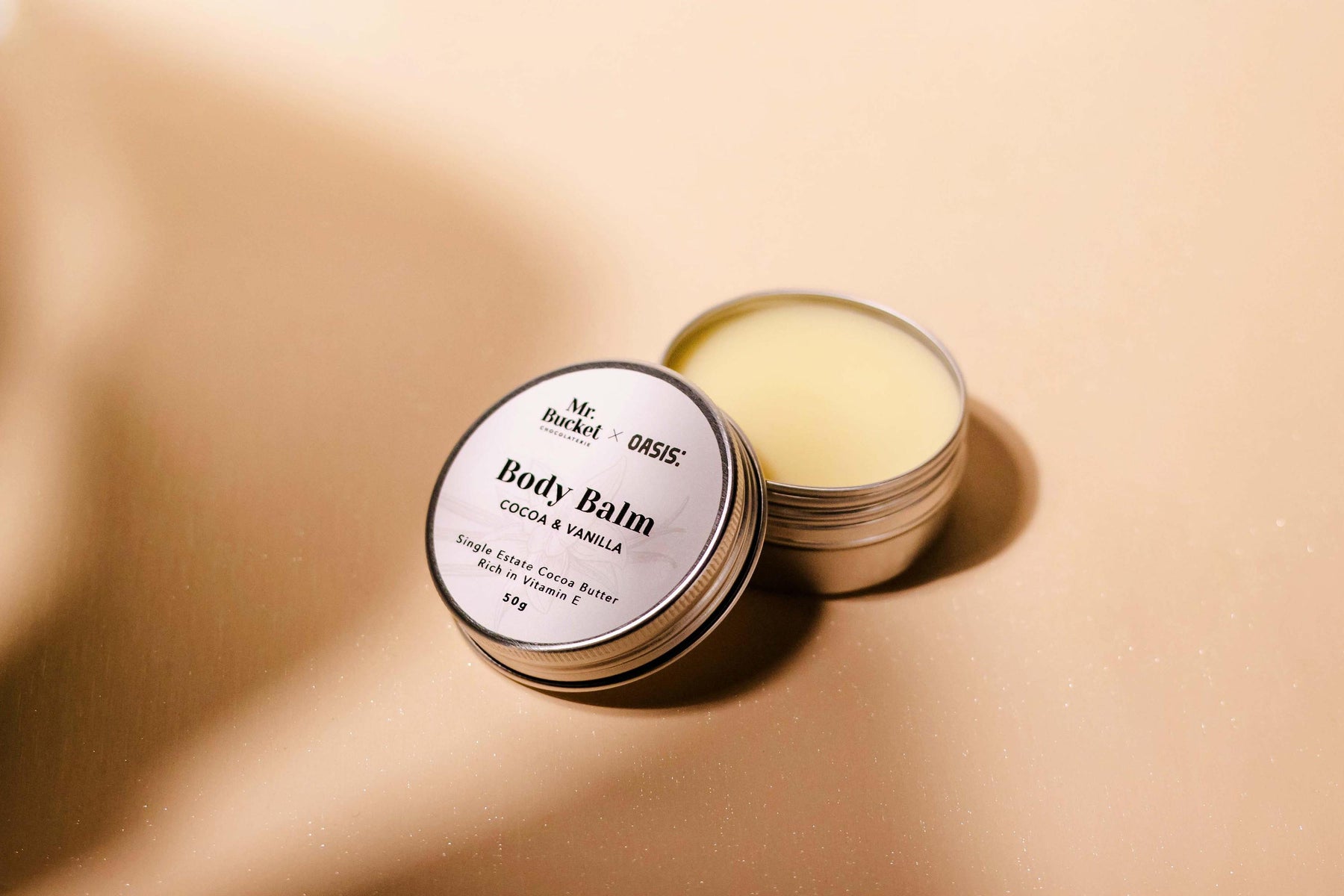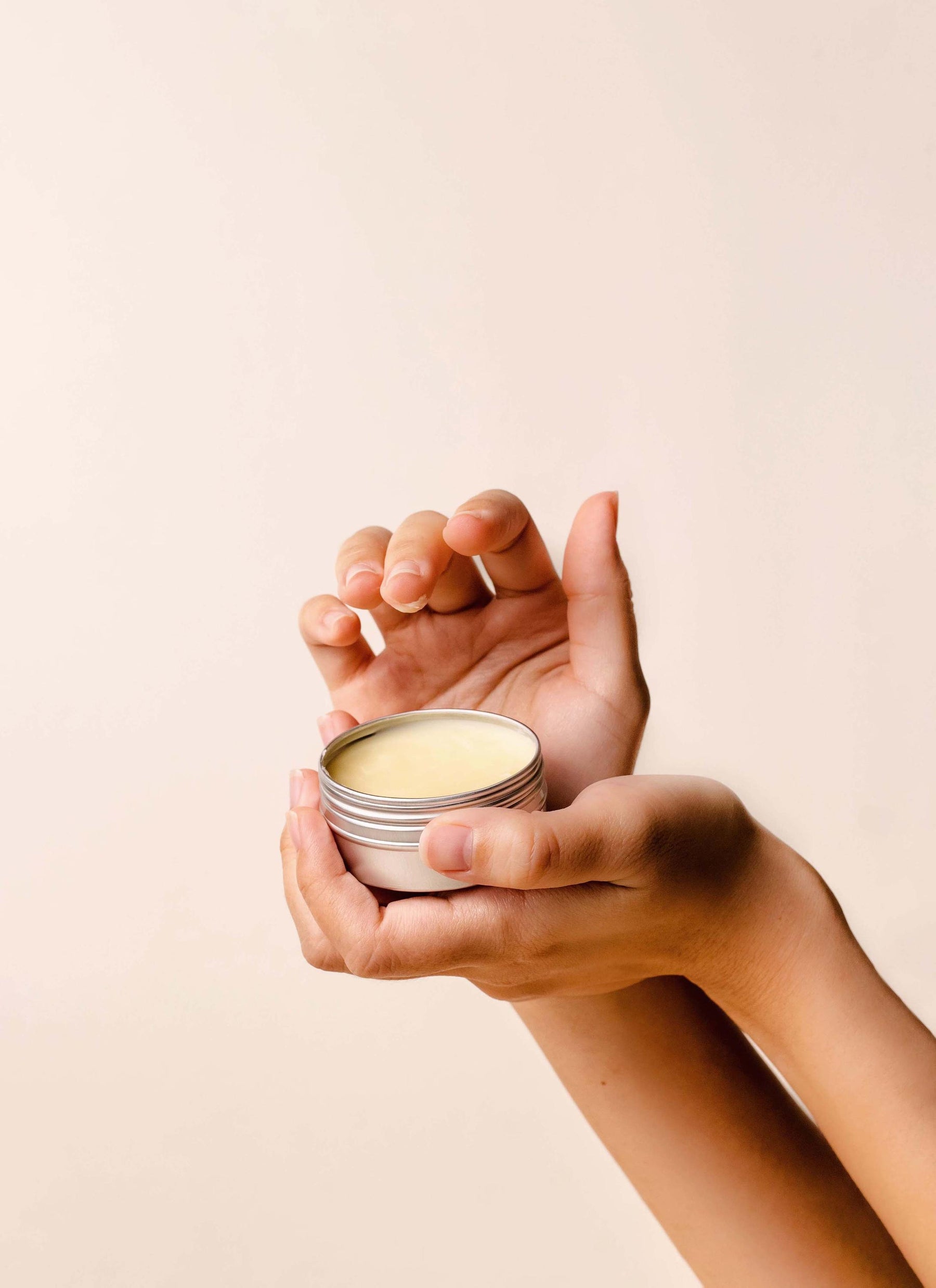 Mr. Bucket x Oasis Skin Body Balm
Made using sustainably-sourced Cocoa Butter from Sungai Ruan. 100% plant-based.
We collaborated with Oasis Skin to create this delicious, vanilla-scented multi-purpose body balm! Made with yummy cocoa butter, this moisturising balm is great for softening lips, nails, or even dry skin on elbows and heels.
Sungai Ruan Cocoa Butter, Vanilla-infused Oil, and Soy Wax
Store in cool and dry place. Bring the tin to Oasis Skin's Beauty Kitchen to get your next one at 10% off!