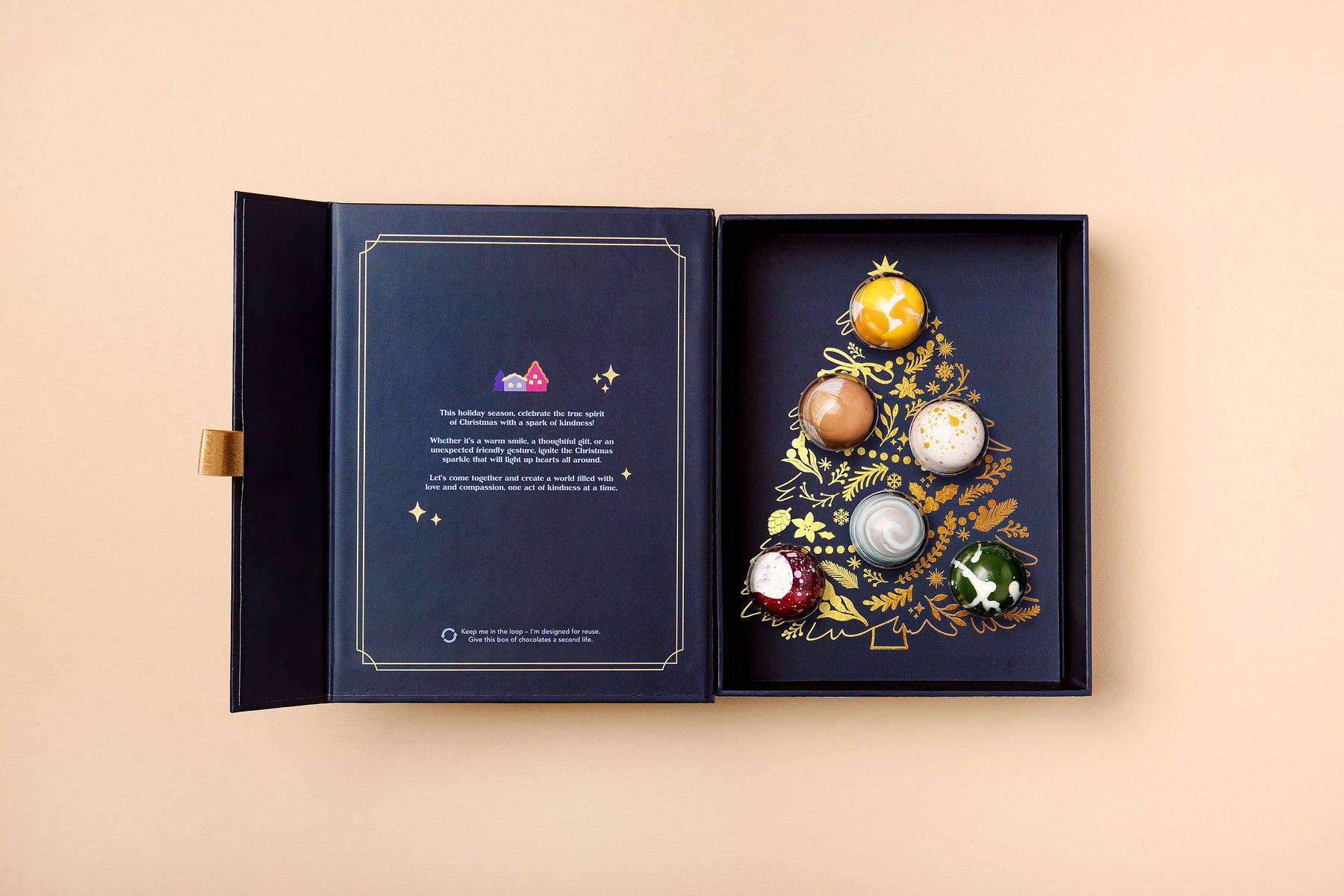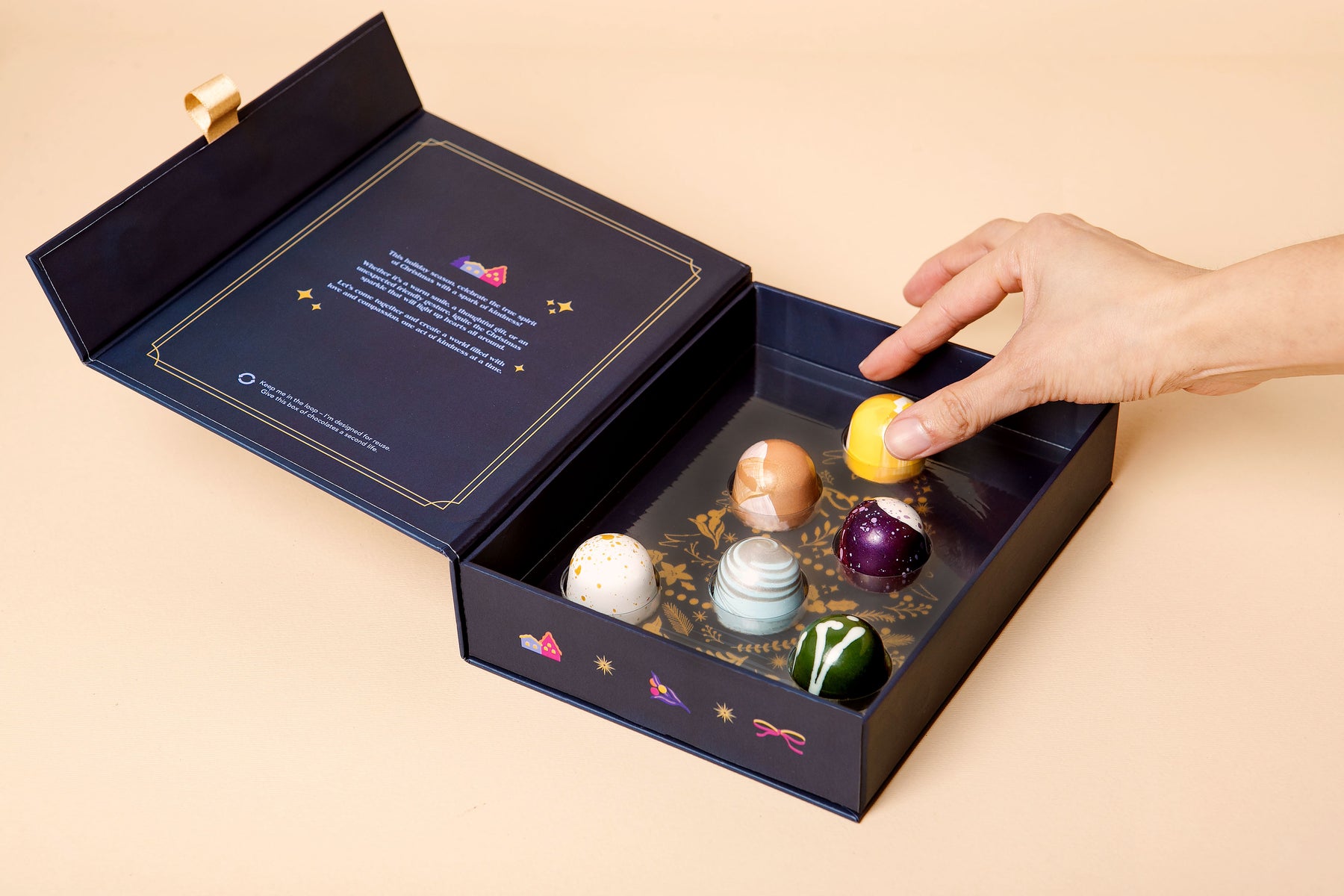 The Festive Bon Bon Box of 15 is currently sold out online, limited boxes still available in-store at our Dempsey Chocolate Factory!
Celebrating this festive season with this delightful box of edible joy! We have specially designed this limited edition hard-cased gift box with chocolate bon bons nestled in a christmas tree silhouette.
This box includes 6 delectable flavours (2 alcoholic and 4 non-alcoholic flavours) made with only the finest ingredients that will get you into the festive mood.
Each box also includes a message card.

Flavours: 
Yuzu Tart
Peppermint Cookie
Mont Blanc Raspberry
Fig & Balsamic
Eggnog (alcoholic)
Piedmont Hazelnut (alcoholic)