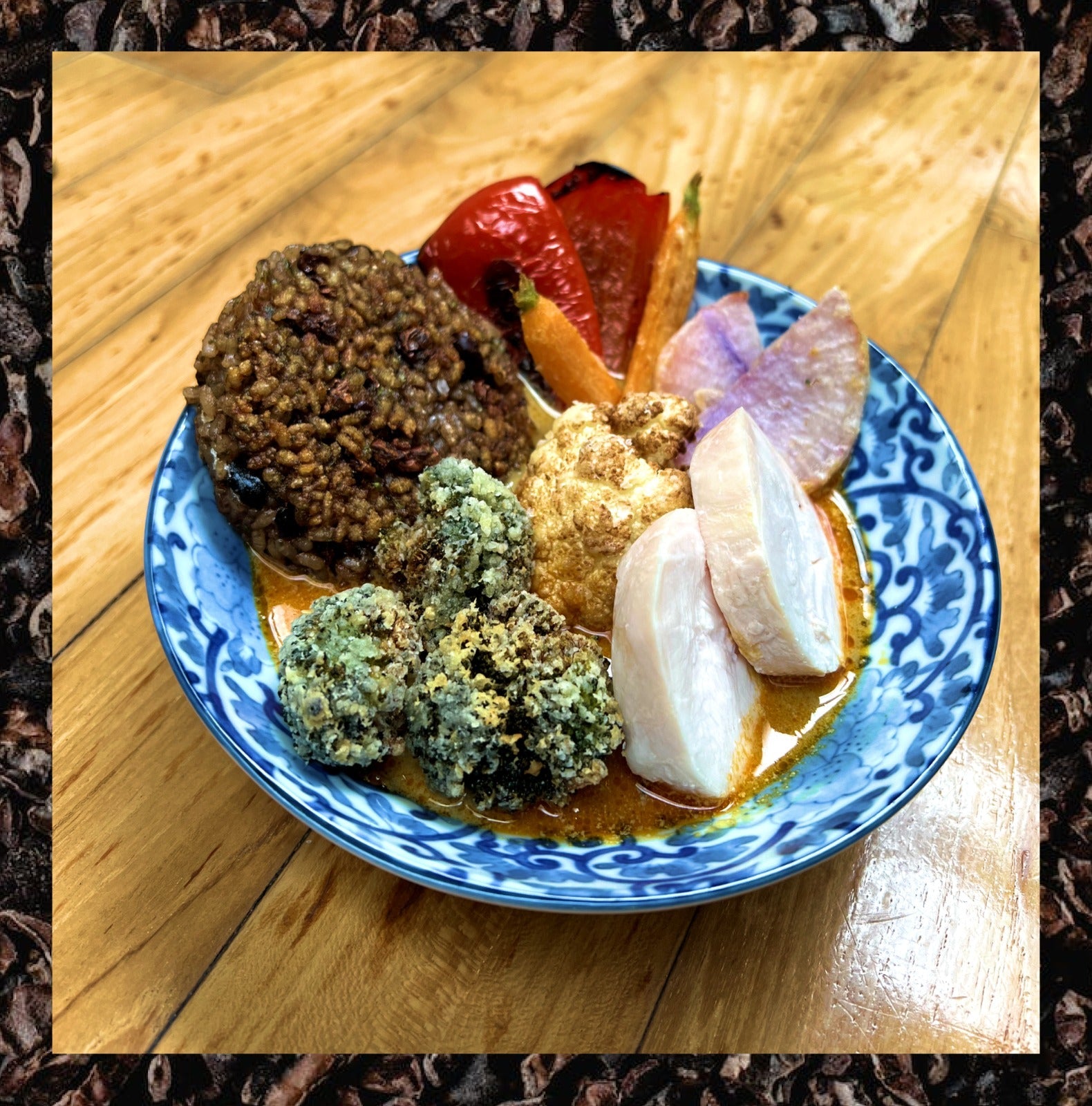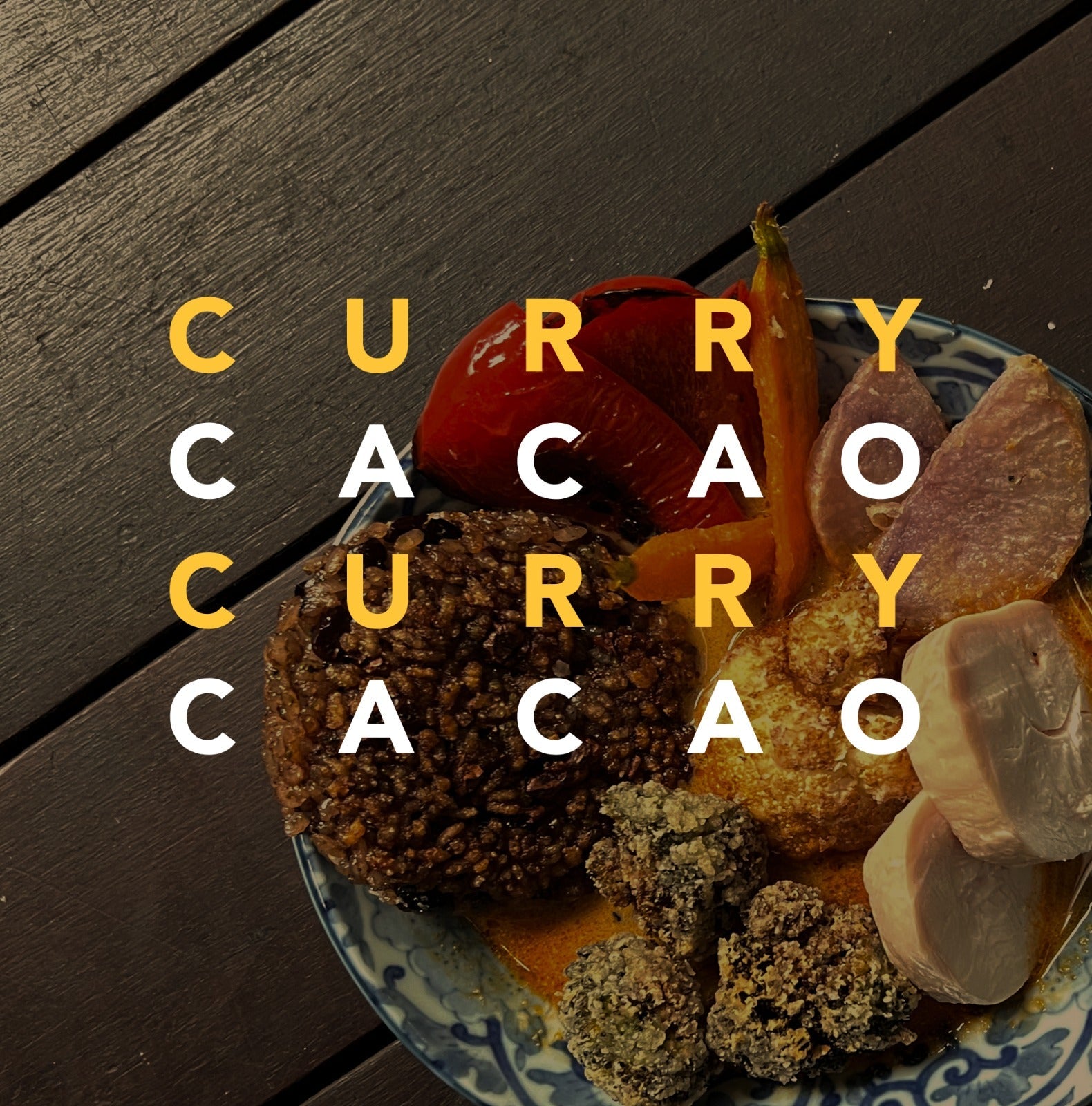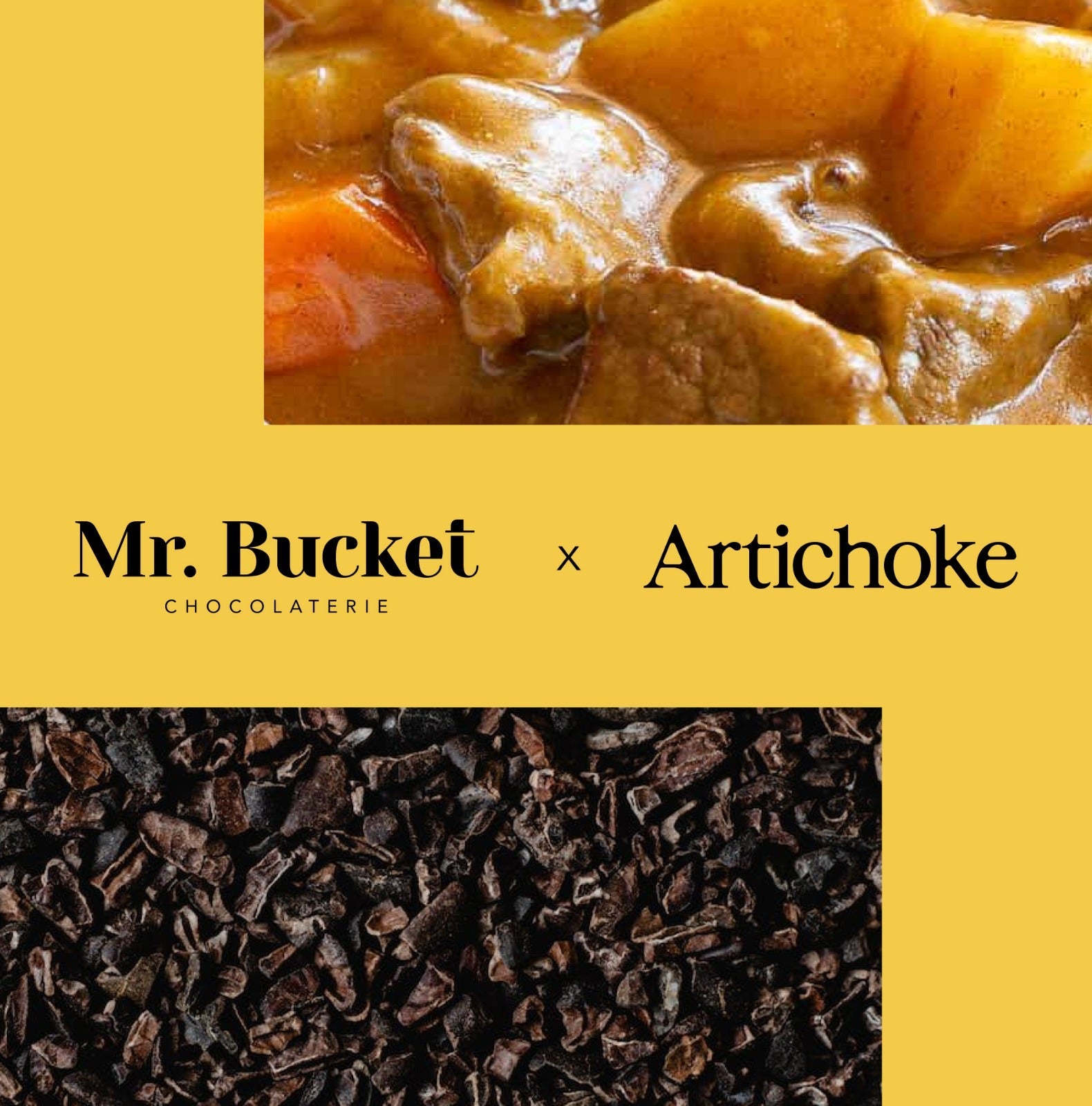 7.30PM, 28 OCT: Curry x Cacao Night with Artichoke
Choice of Dish:
Thai Chicken Curry with Cacao Nib Onigiri
Bundle Choice:
A - Ala Carte (Main Dish Only)
Artichoke x Mr. Bucket
Curry x Cacao Night
Join us for a night of bold flavours and unexpected pairings.
For one day only, Chef Bjorn Shen and the rest of the Artichoke team take over the Chocolate Factory's kitchen to offer you an unforgettable Curry and Cacao night!
Celebrate the event with a choice of three meticulously curated sets available for your indulgence.

Choose from 2 dishes created by Chef Bjorn Shen of Artichoke:
Thai chicken curry - Poached chicken, Mixed veggies, Crispy cocoa nib onigiri
Cold curry noodles - Cocoa husk dashi, Sakura shrimp, Hokkigai, Egg

There are 3 delicious bundles available:
Bundle A: Choice of main dish + chocolate cocktail + chewy chocolate cookie
Bundle B: Choice of main dish + beer + tiramisu semifreddo
Bundle C: Choice of dish + cacao husk lemon tea + + tiramisu semifreddo

*Non-alcoholic beverages are available.
*Alcoholic tiramisu semifreddo may be replaced with a non-alcoholic chocolate brownie upon request.