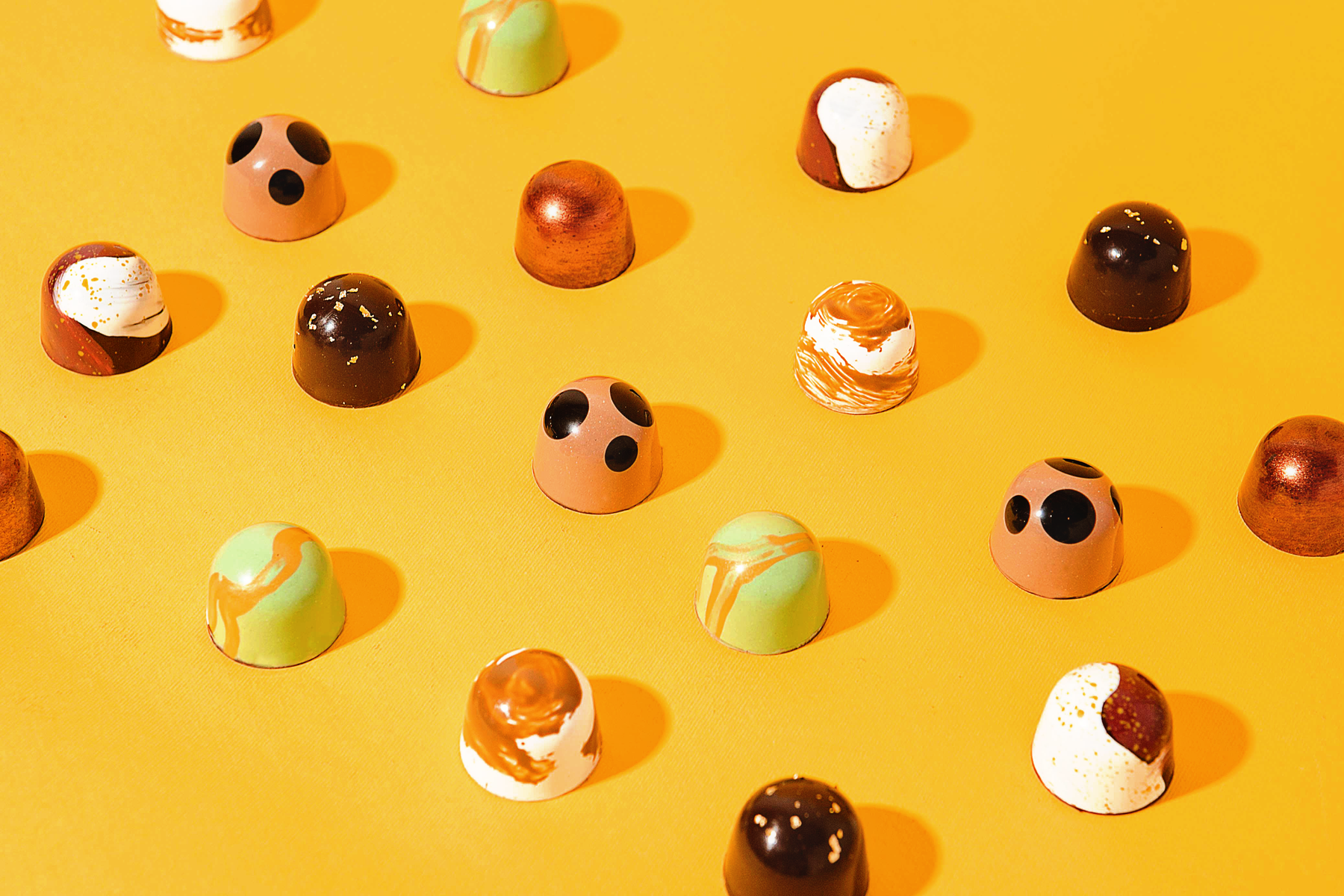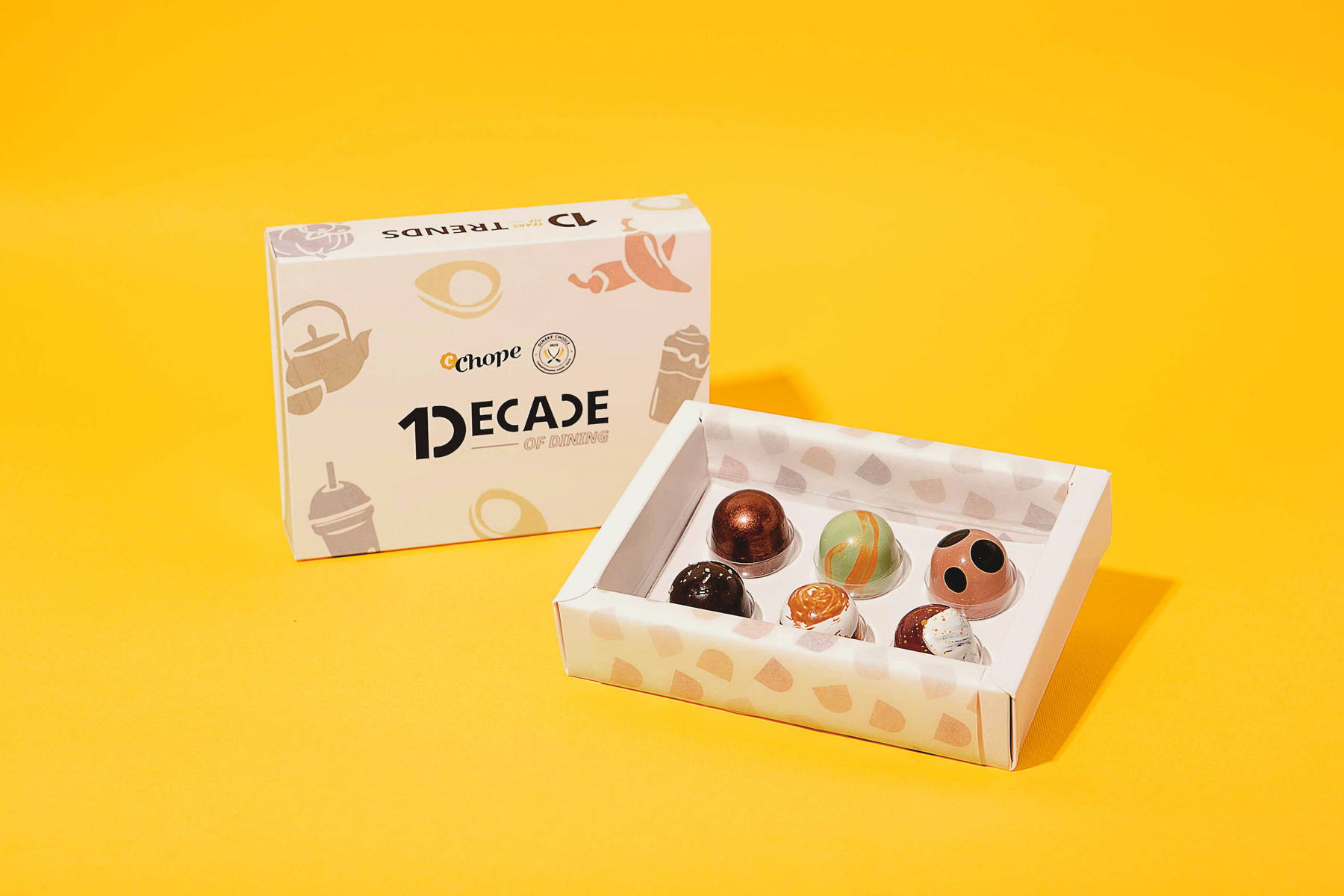 Exclusive Chope Box of 6 Bon Bons
Self collection at Dempsey only. If you wish to purchase other products with delivery, please make a separate purchase.

In celebration of Chope's dining awards Diners' Choice, we're celebrating A Decade of Dining in chocolates! This limited-edition Box of 6 Chocolate Bon Bons feature a curated mix of the trending flavours that have taken the spotlight in the last decade.

Flavours include: Matcha, Mala, Brown Sugar Bubble Milk Tea, Acai Pumpkin Seed, Salted Egg Yolk, and even Dalgona!
Get a chance to win a Golden Ticket hidden in one of the boxes and get a chance to win a 1-night stay at Pan Pacific Orchard!
Each box comes with a Message Card for your personalised message. Scan QR code on Message Card to view all Bon Bon flavours.
Our bon bons are made fresh and are best eaten within 2 weeks of purchase when stored in refrigerated conditions. For optimal flavour experience, we recommend leaving them out in room temperature for 3-5 minutes before you enjoy them.