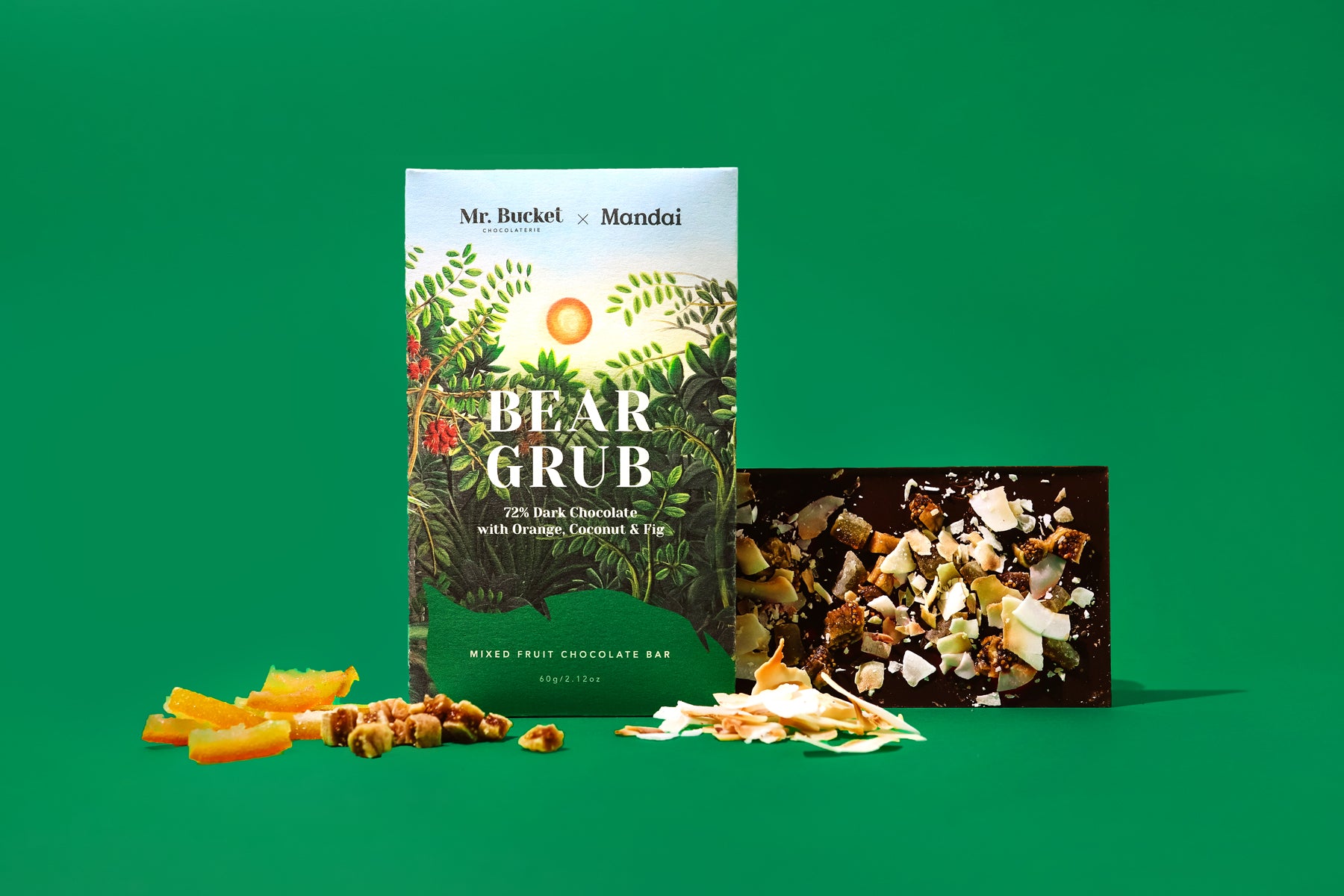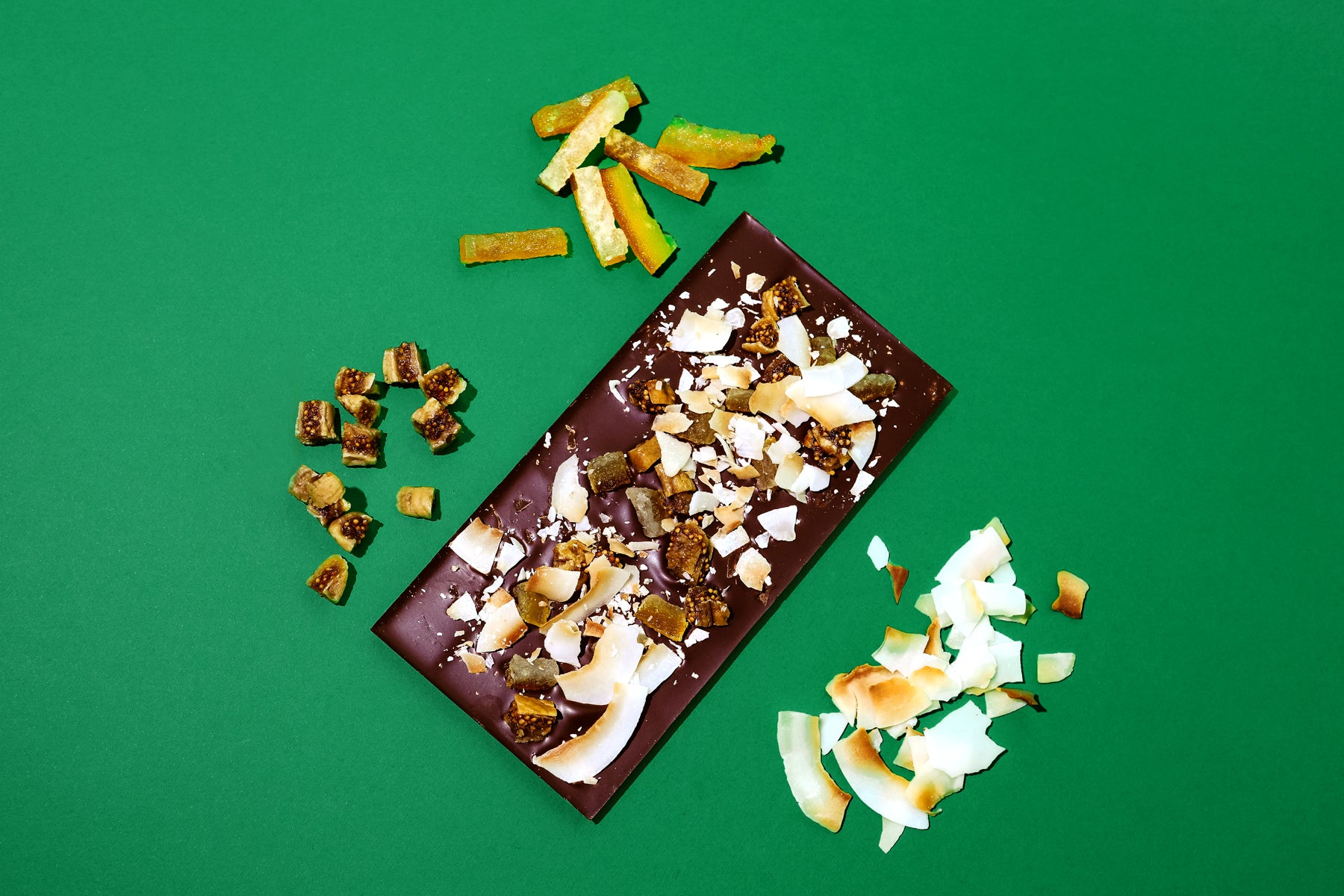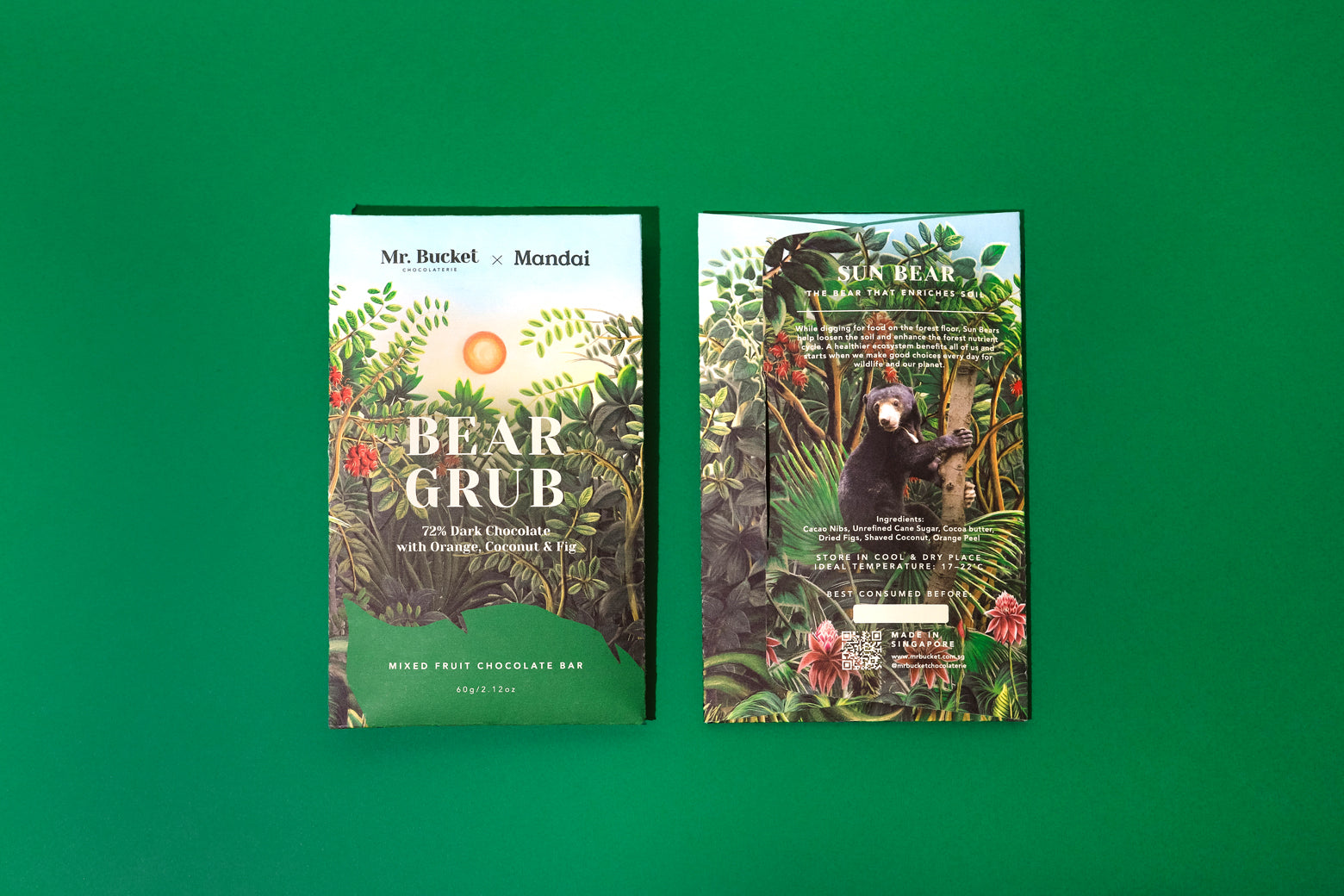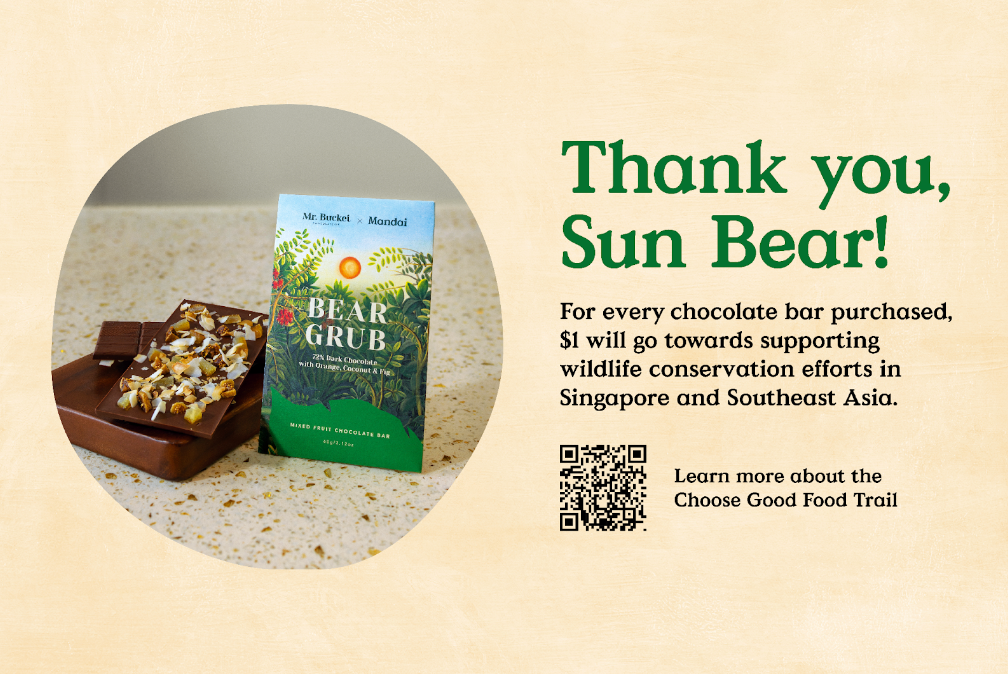 Bear Grub Chocolate Bar
A limited chocolate bar created in collaboration with Mandai. For every chocolate bar purchased, $1 will go towards supporting wildlife conservation efforts in Singapore and Southeast Asia.
In collaboration with Mandai, we have created a limited edition Chocolate Bar that was made with some of the Sun Bear's favourite foods, which form part of its diet. Bear Grub is made using 72% dark chocolate with crisp coconut chips, dried orange and figs. Experience a rich and robust flavour with a nicely textured mouthfeel!   

Made using sustainably-sourced single estate Asian chocolate, you might taste Roasted Nuts, Burnt Sugar, Cranberries in the 72% Dark Chocolate sourced from Calinan, Philippines. Expect Fruity & Crispy textures from the coconut chips, dried orange, and figs.
Cacao Nibs, Unrefined Cane Sugar, Cocoa butter, Dried Figs, Shaved Coconut, Orange Peel
Store in cool and dry place. Ideal temperature: 17-22ºC
My favourite
Love this so much .. keep ordering it
Good gift
I only tried one little piece, loved it so much that I bought this for my colleagues and my children's teachers as a Teachers' Day gift to spread the enjoyment!
Delicious, but the chocolate filling a little sweet
Sweet surprise day
My friend really like it!