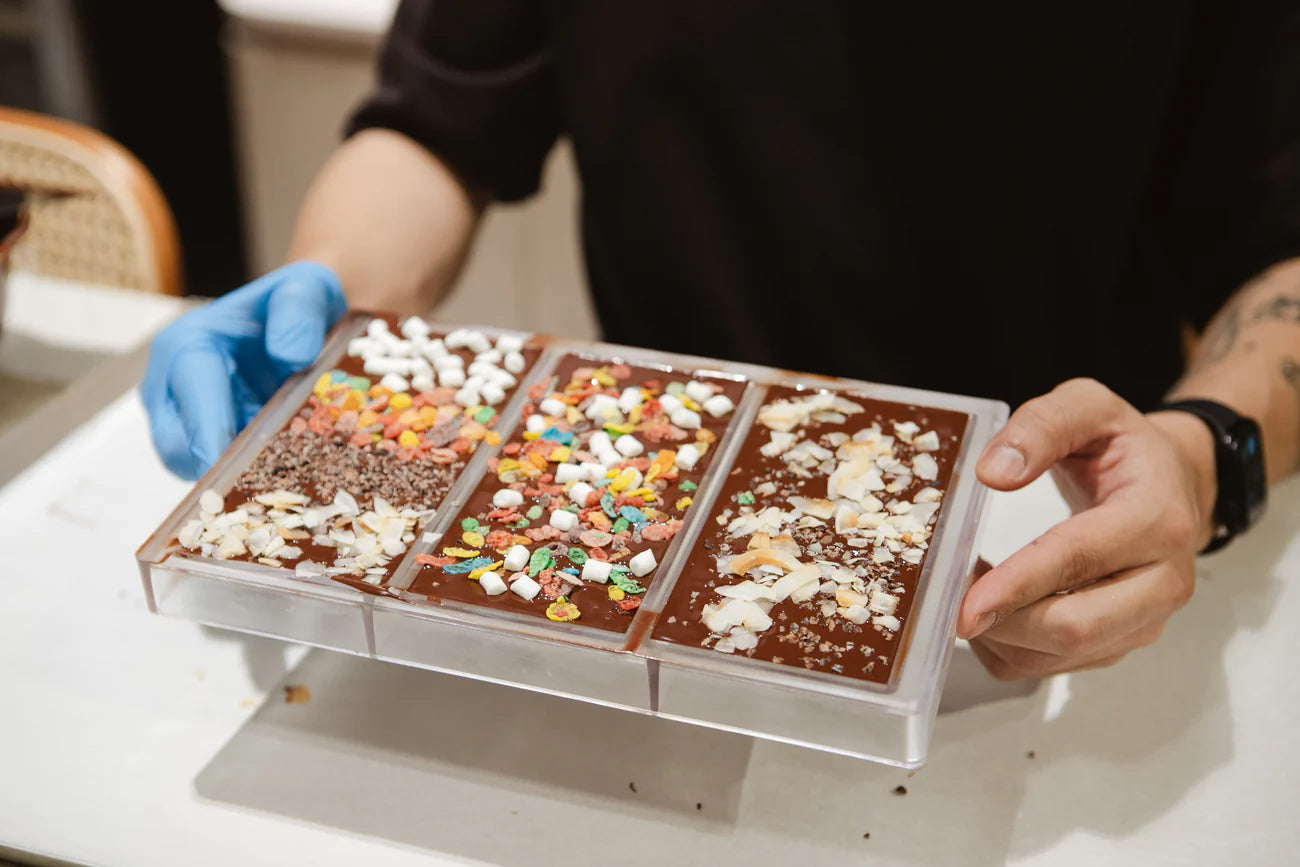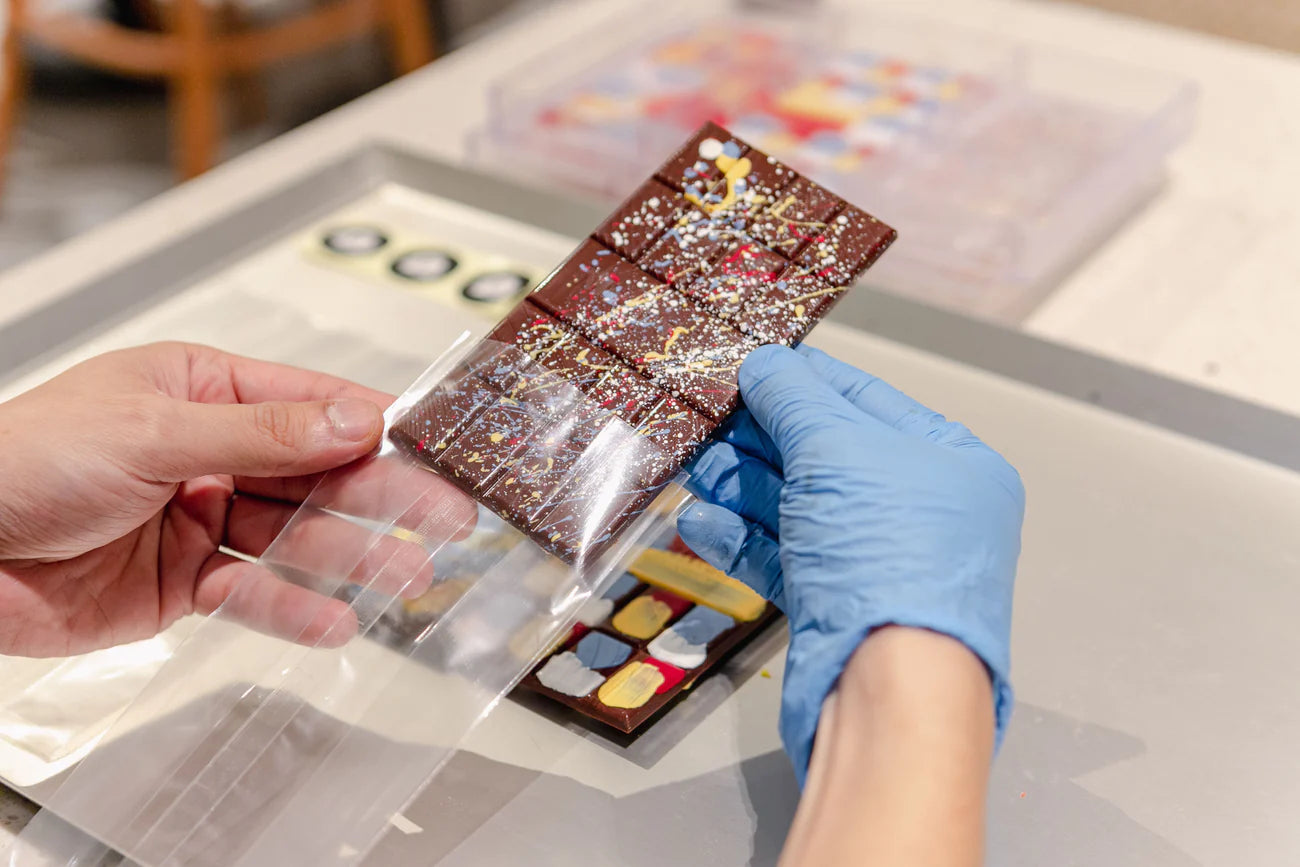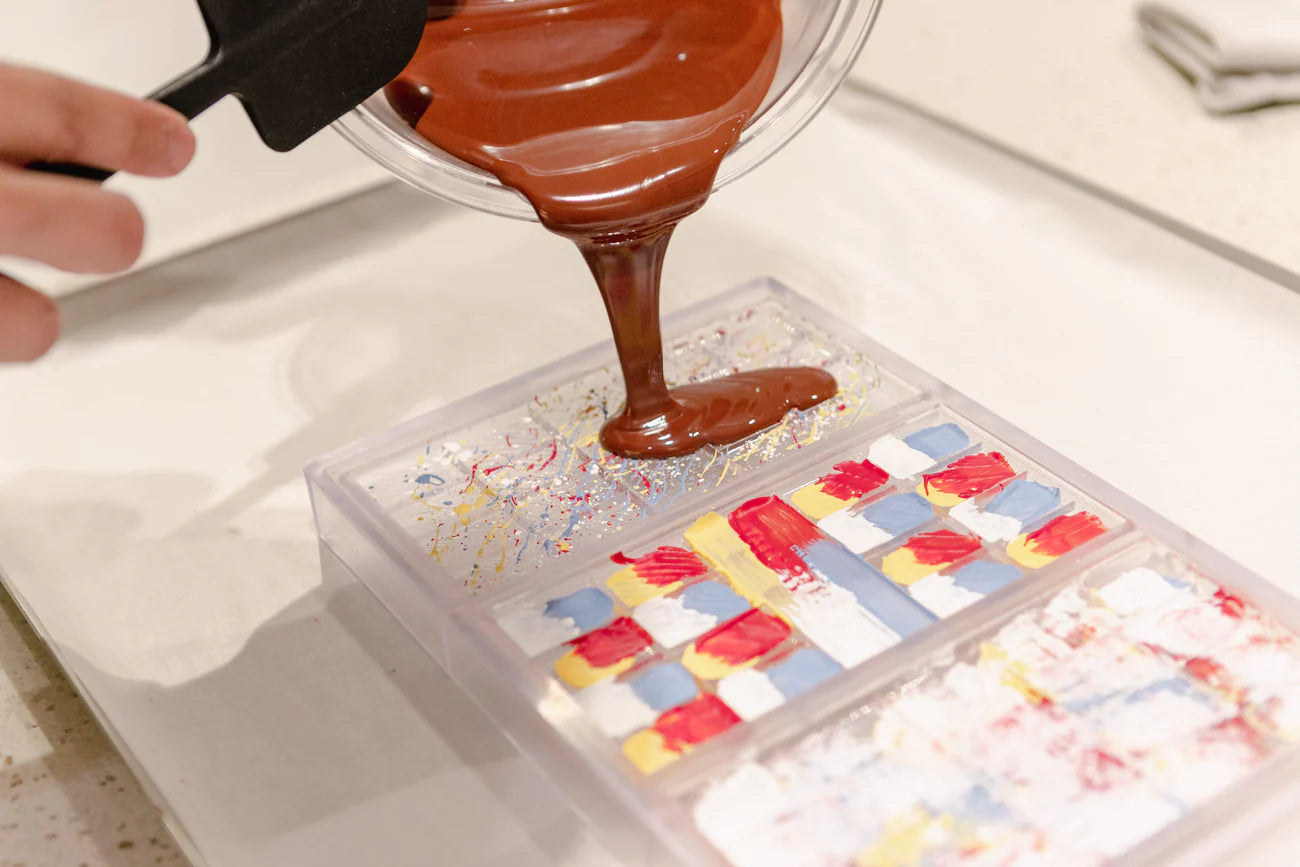 August 2023 DIY Chocolate Bar Making + Asian Chocolate Tasting Workshop
Date:
4 August Friday (9.30am - 11.30am)
Price is inclusive for one (1) participant only.
Workshop to be held at Mr. Bucket Chocolaterie (Dempsey Factory).
Recommended age: 7 years old and above.
Any accompanying adult will require an additional ticket. 

Package includes:
- 1x Journey Through Asia Chocolate Tasting Set
- 1x Hot beverage
- 3x Custom Single Origin Chocolate Bars
- 1x 10% OFF Retail voucher to use in-store on day of workshop
- Tour around Chocolate Factory led by our in-house Facilitator
Participants will:
- Decorate and fill their own chocolate bar mould.
- Customise their chocolate bars from a range of toppings.
- Un-mould and pack their own custom Mr Bucket Chocolate bars.
- Gain hands on experience working with cacao butter paint.
- Find out where chocolate comes from.
- Identify good cacao beans.
- Understand the process of chocolate making; from bean to bar.
- Identify quality chocolate.
- Learn the difference between compound vs couveture chocolate.